Siemens Gigaset S645 DECT phone system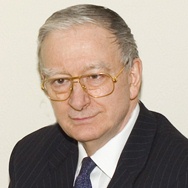 Published Aug 19, 2006 Author
Ampers
Review controls
Is the more expensive Siemens phone all that it is cracked up to be and worth the extra money? Andrew Taylor has used this for three months and now gives his opinion.
This is a mini-review to give you some idea of what you will get, using a high end DECT phone system.
Although priced at a little over a hundred pounds, this DECT phone has a tremendous amount going for it.
Before getting into the nitty-gritty, let me give you an overall view of the setup. The phone comes in three parts. The base unit with answering machine, and the phone and holder which can be up to 50ft to 200 ft away depending on the number of walls the signal has to go through. The phone holder needs a mains plug as it recharges the phone when placed in it. Calls are incredibly clear and the lettering on the window of the phone is large and easy to see.
The base unit has the answering machine, and a keypad, control buttons, a screen and a mike and a loudspeaker and can be used as a phone in its own right. I did find it a shame that one couldn't plug in a headset and mike so that it could be used for marketing and sales calls from a small business.
Someone using the base unit can listen to the answering machine, accept and make telephone calls, phone the extension unit, and take calls and put them through to the extension unit. It is possible to buy extra extension units, which can talk to each other, if required.
The extension or phone unit has a lot of extra facilities such as a mobile phone. You can send SMS messages and even emails from it. You can also have one number dialing which is a blessing. In addition, you have a warning light on the phone to tell you if there is an answer-phone message waiting, and you can listen and delete the messages in the base unit from the phone.
An extra USB cable (special to the phone only) can be purchased for around £20 and will enable you to transfer telephone numbers of your choice from Outlook if you use it. The free software needs to be downloaded from their website first.
In addition, a special dongle can be purchased for around £70 which will also transfer your contacts from Outlook and, in addition, enable you to use the phone for Skype calls.
The phone or DECT handset can be used in loudspeaking mode which is very useful if you are haplessly caught in a call-centre chain!
In addition if you press the "call" button without a number in, it opens up a window with the last ten calls you have previously made Another button opens up a window which will show you the last ten calls you have received. In this window it tells you the call number, and the number of calls. 01/06 would mean the first call in the list of six calls. The number, or if the number is in your phone book, the name of the caller, the full date, and the time in the 24 hour format.
You could use it for your appointments and also set alarms. In addition to this, you can also use the wheel dial to alter the phone in so many ways to work the way you prefer.
We have had this now for three months and once we got to know it, love using it. It is easy to learn how to use, and the "cancel call" button also acts as a computer type key taking you out of anything right back to the beginning.
There are many other little extras that we either haven't got around to, or have no need for, such as Listening-in, Audio settings, Pin numbers, Pre-selection, Call director, Dialling mode, Recall, Repeater Mode, Access code, Withhold number, Ring-back off, Ring tones, Audio Settings, Room Monitor, Walky-talky.
Yes, this is a phone system that I am happy to recommend. But remember, unless you spend a lot of time using a phone, it may be a slight overkill.