Tungsten T5 a different PDA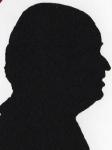 I have looked at numerous PDA's especially those from Palm, here is something that is more than a little different.
If I had to liken it to any other PDA it would be the Tungsten E however there are still numerous differences.
Lets start with memory the T5 has a massive 256MB and it's flash memory so even if your Palm battery becomes totally flat you lose nothing. Of the 256MB only 215MB is actually available and 55MB of that is taken by program memory so 160MB is available. When you link the T5 to the PC this 160MB is shown as a drive letter in My Computer so can be used for whatever purpose – including mule – you require. Best of all with 'Drive Mode' activated files can be dragged and dropped so if they are large files for use on the T5 you can transfer them a great deal quicker. This is great for photo and music files.
Battery life when using the unit as an MP3 player is around nine hours – screen off – and with screen on close to 5½. It seems strange to talk about a PDA as you would an MP3 player but with all the extra functionality it becomes relevant.
There is no docking station only a USB lead, this allows transfers but a PDA always looks better when sitting up rather than lying down. The T5 has the enlarged screen resolution of 320x480 and it can be used horizontal or vertical at the press of a soft key. Another saving? has been made by using the flip cover rather than a case to protect the unit. I found this reluctant to stay in place and an elastic band was required to keep it in position to avoid screen damage when in pocket or bag.
The layout – for a confirmed Palm user – is different going more for the Pocket PC style with fancy background and fewer icons visible. This can be overcome for the more traditionally minded. Now the Palm user can edit Word, Excel and even PowerPoint files as DataViz's Documents to Go7 is included on the unit.
There is Bluetooth so you can contact the rest of the world via a Bluetooth phone but rather surprisingly no Wi-Fi. You could use a Wi-Fi card in the SD slot but the Palm offering is £95 so not that cheap. While on things 'not there' for whatever reason there is no vibrate alarm something I know a lot of people use for reminders.
The unit is thin 12x7.5x1.5cm and weights only 150 grams even with the cover in place. I would recommend all to run though the Quick Tour as quite a lot of things are done differently and you will discover 'how to' a lot quicker with that than the PDF manual on the CD. The version of Palm is 5.4 no doubt version 6 is close by but not implemented here.
I seem to have spent most of this review saying what it has not got, something any confirmed Palm user will do. It does things differently and any user will probably rebel in the first instance. Now the price this is stated to be around £250. www.dabs.com have it for £229.50 almost £100 less will buy you a Tungsten E.
Link http://euro.palmone.com/uk/en/products/tungsten-t5/index.html