Powerline 1200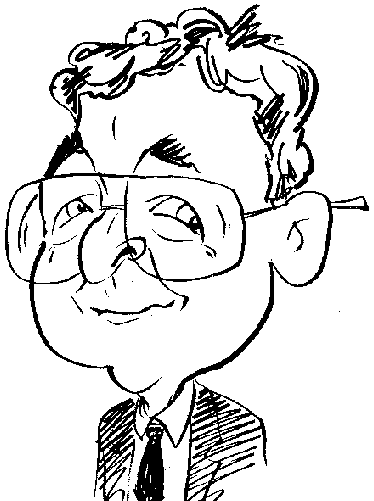 Review controls
Along with its various WiFi routers, NETGEAR also manufactures products that provide a cable route for creating a LAN.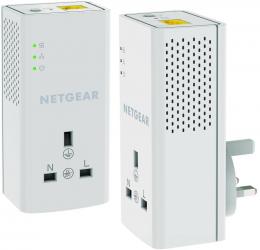 click image to enlarge
While wireless technology, in the form of Wi-Fi, is generally a straightforward method of setting up a home network system, the layout of many residential buildings is not always the most conducive environment to cope with a W-Fi network. Obstructions, such as walls and the like, can block signals with the result that dead areas can appear, usually in the location that you want to use. Switching to a cable based arrangement is a possibility but it is one that can cause disruption unless, of course, you make use of a cable set up that is already in existence. You could use your existing standard electrical wiring system that runs through the building. This is the approach adopted by the NETGEAR Powerline 1200 product.
The PL1200 kit consists of a pair of Powerline adapters, two Ethernet cables that each measure 2 metres in length plus a small Quick Start booklet. The Powerline adapters are predominately off-white in colour apart from the various icons and the NETGEAR branding across the main face. Each of the adapter units has dimensions of 100 x 56 x 30mm (H x W x D) with a protruding standard UK 3-pin plug arrangement for attaching it to a vacant mains power socket so that the electrical wiring system can provide the conduit for the data transfer between devices.
The 3-pin plug element is positioned at the top end of the adapter. Situated on the base of the unit are a Gigabit Ethernet port and buttons for security and factory reset functions. Perforated panels on each side of the adapters act as air flow vents to help ensure the units do not overheat with constant use.
The design of the adapter units immediately brings into focus a major disadvantage that could well put off many possible users from purchasing this product. Many older buildings, such as those that I have called home over the years, position their power sockets on skirting boards which are situated a few inches above the floor. Even if you could plug these adapters, with just over half their height descending below the plug element, into a socket, there still remains the problem of attaching the Ethernet cable into its base located port and accessing the security and reset buttons.
Certain manufacturers of similar products have seen the light and designed their products with the plug at the base rather than the top but apparently not the design gurus at NETGEAR. Of course you could ignore skirting board locations and use a gang socket. However this will cause an adverse effect on speed of performance and it is not recommended.
While these non-supporting skirting board adapters may look similar, like two peas in a pod, there are some differences that might not be so immediately obvious. Positioned just below the plug element on each adapter is a white label which contains the password, serial number and Mac address for the relevant adapter. This information is unique to the particular adapter.
Setting up the kit is simple and straightforward as long as you have access to a pair of free mains power sockets. Size-wise there should be no problem in positioning the two adapters alongside other plugs in dual or triple sockets. You need to plug in one adapter reasonable close to your router and then use a supplied Ethernet cable to link the adapter to the router. The second adapter needs to be plugged in close to whatever device you wish to add to the local network. The second Ethernet cable can be used to link to the adapter. While a NETGEAR Genie utility can be downloaded, no actual software is supplied or required and synching was achieved within seconds.
Three clearly identified LEDs on the front of the adapters provide useful status feedback. Covering Power, Ethernet and a 'Pick A Plug' feature, these LEDs act in different ways depending upon circumstances. The Power LED glows green to indicate power is on, switches to amber when in power saving mode with a blinking green light during a security set up process. When lit, the Ethernet LED shows a link has been detected.
The 'Pick A Plug' feature can be used to test the performance of various electrical outlets. A red glow indicates a performance of under 50Mbps while a speed of between 50 and 80 Mbps is shown with an amber light. Hopefully you will see a green light, as I did, to indicate a link rate of over 80 Mbps.
While the product's title might suggest that speeds of up to 1200 Mbps are possible, real world results produce more realistic data exchange rates. With an electrical wiring system that is over 40 years old, the best rate I achieved was 101 Mbps with the data travelling across four rooms. This rate was ample for tasks such as video and music streaming plus transferring data between hard disks on different systems.
Apart from the poor design concept which reduces the number of locations where the adapters can be used, the PL1200 is a reasonable product although it does lack a pass-through feature and limits you to a single Gigabit Ethernet port. Pricing for the kit is set at £69.99.
http://www.netgear.com/home/products/networking/powerline/PLP1200.aspx