Two Multi Use Devices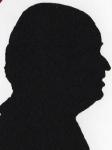 First a device from TP-Link that can charge two items at once and just for good measure is also a torch. Second a device called a Stylus Pen which amazingly has no less than six abilities, yes the size of a pen but with six different uses.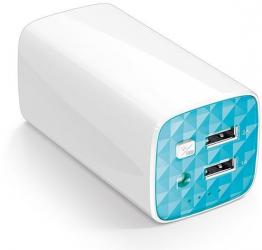 click image to enlarge
TP-Link 10400mAh Power Bank
I must admit when I first read the label I missed the last '0' and thought I have seen smaller 1000mAh units. Then the actual size came into perspective when I focused on the huge capacity.
As with most such units it comes with a cable the smaller (micro USB end) plugs into the side of the unit and the larger end (standard USB) into a PC or a 13amp plug with a USB socket.
Once charged and this can take a while to store that much power plug the USB end into one of the two sockets on the top of the unit and the micro USB end into your phone or other device to charge. You can should you wish at the same time charge another device from the second port but you will need to use the cable that came with the second device as only one comes with the TP-Link Power Bank.
There are four green LEDs on the top of the unit and they are all lit when the unit is fully charged.
The unit is 8.9x4.4x4.4cm. The input is 5v/2a and output one is 5v/1a and output 2 is 5v/2a.
You will have noticed that I said this has another use and that is as a torch with a bright light all is explained in the small User Guide.
The TP-Link 10400mAh Power Bank is available from the link below for £22.21 with free delivery.
http://www.amazon.co.uk/gp/product/B00FZVYHOO?ie=UTF8&tag=gadge0a-21&linkCode=as2&camp=1634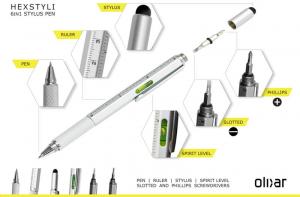 click image to enlarge
Hexstyli 6 in 1
This is called a Stylus Pen and it is both of those and much more.
It is 15cm long and less than 2cm across, it weighs only 24grams.
Let's start at the top what at first glance looks like a pencil erasure is too soft for that as it is a stylus for a tablet or smartphone. Next it's a ruler in both metric (7cm) and imperial (3inch). Along the side is a spirit level and as I have not yet mentioned this it has six sides and on the side next to the spirit level is a pocket clip. It is also a ballpoint pen with a twist action. Lastly if you unscrew the stylus tip it has a Philips screw driver built in and if you flip this over it becomes a standard screw driver.
It comes in a slide out case and even if you already have purchased one for yourself then it's the ideal present for an adult of either sex as this is so useful and with carrying a blade of a penknife which most used to do up the odd screw now illegal this six in one tool is not.
The Hexstyli is available from the link below for £9.99.
http://www.mobilefun.co.uk/olixar-hexstyli-6-in-1-stylus-pen-silver-p41890.htm