Blush and Kissable from Retouch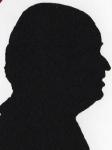 Being a mere man the secrets of a girls handbag normally remain just that. Here however are two products that it is likely a man will want to use, in most cases they will not be the lipstick or compact packaging they come disguised as.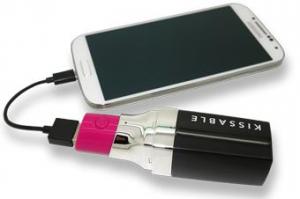 click image to enlarge
Retouch Kissable
This is a large lipstick of an age passed as most ladies now seem to use a brush to apply such things but when closed this just under 10cm long and near 2.5cm square offering does indeed look like a lipstick.
Pull the unit apart and the black and gold lower half is the units battery.
The top 4.5cm can house a short 8cm long micro USB to USB lead but when stored in this way the top does not fit back on.
Just under the top 2cm of bright red lipstick has both the micro and full size USB ports the front edge has a small on/off button and a tiny pin hole LED is just below the lipstick part on the gold surround and it glows purple when on.
I say on/off for the button but it turns it on and automatically turns off if no lead is connected.
As with all such devices the micro USB end goes to the SmartPhone or tablet and the normal USB end goes into the lipstick.
The battery in this unit is 2600mAh and you turn the cable around and insert it into a PC USB port or wall socket to recharge the battery.
Of the two this is my least favourite as the lead has nowhere to go when not in use and it has a lower capacity.
The Retouch Kissable is available from the link below for £29.99 with free delivery.
http://www.retouchpower.co.uk/product/kissable/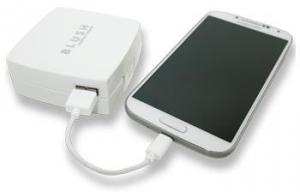 click image to enlarge
Retouch Blush
For older people like me when shut this looks like a Compact and for the younger ones – most people – it looks like a Blusher but it does have a mirror.
Even an old man like me can appreciate the magnifying mirror on the inside of the lid.
The compact is 7x7x3cm and weights 130grams, it is whit and has a chrome coloured opening mechanism.
The full size USB port is available even when it is closed. The micro USB port is however only available when open.
A large 2.5cm round pink button looks like the blusher and the small 8cm micro USB to USB lead sits beside it in an indentation.
The capacity here is a large 4200mAh and it can deliver a 2A Quick Charge.
While as a man I would hardly buy either, certainly this one with the useful mirror, larger capacity and Quick Charge would be my choice of the two.
The Retouch Blush is available from the link below for £39.99 with free delivery.