Extra Storage Space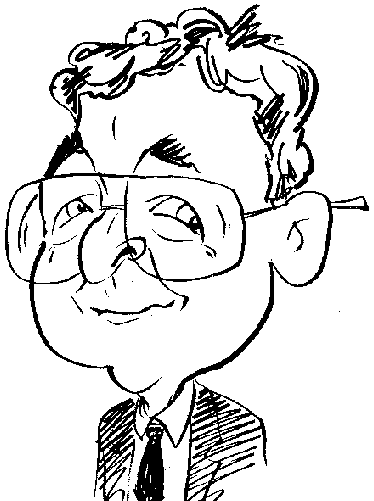 While perhaps not "as cheap as chips" as one television presenter is inclined to mention when discussing the value of an item, the cost of additional storage for either Windows or Apple computers is becoming increasingly affordable as the amount of storage capacity on offer increases.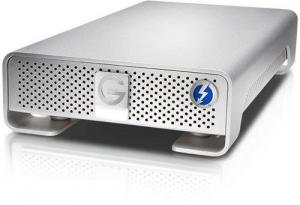 click image to enlarge
As I have mentioned before, on more than one occasion, my first hard drive was a 20MB model and this was considered more than ample at that period of time. However, as I am sure we are all aware, our appetites for storage has increased greatly as we need storage space for videos, music, images and software to satisfy our productivity and entertainment needs. Fortunately drives are now available to cope with our demands with products such as the G-Technology developed 4TB G-Drive which is the subject of this next review.
The G-Drive uses the same form factor as other G-Technology products I have looked at in the past. The Hitachi 7200 RPM SATA II hard drive with up to 64MB cache is encased within a matte silver shell that is heavily perforated on three sides with a heat sink positioned on the base of the drive unit. Providing further protection is a similarly coloured metal wrap-around cover that also raises the drive from whatever surface it is placed. This factor reduces any vibration issues while creating space for the heat sink to do its work in keeping temperature issues under control.
Both the shell and protective cover are constructed of recyclable aluminium. Weighing a rather solid 1566g, this 4TB G-Drive has dimensions of 235 x 130 x 46mm (L x W x H). With these measurements, especially with regards to the weight, it means this product is more likely to serve as a desktop rather than a luggable storage device.
The front of the drive unit features a raised "G" logo and an activity indicating light. All the important connections remain out of sight at the rear of the unit. Here you will find sockets for mains power, Firewire 400, Firewire 800 and USB 3.0 plus a Kensington lock slot and the on/off switch. The full complement of USB 3.0, Firewire and mains power with a choice of adapters for different geographic areas are included in the box.
Although this drive can be attached to a Windows or Mac computer, it does arrive set up for use on a Mac system. The drive, in its initial state, is compatible with Apple Time Machine. Simply attach the drive via USB 3.0 or Firewire and it will automatically offer to run scheduled backup tasks and act as an additional storage for your Mac computer. A full backup of a Mac Book Air was completed in less than 20 minutes when linked via the USB 3.0 option.
Windows users will need to carry out a housekeeping task before being able to use this drive as part of their computer system. Details about this task are explained when you log onto a website created by G-Technology with the specific aim to lead the user through this process. The website provides step-by-step instructions that lead you through the process. Rather than detail these instructions, I will just point you towards the website at http://www.g-technology.com/support. The process should take around five minutes to complete the task of formatting the 4TB G-Drive into NTFS format thus making the drive ready for use on a Windows system.
As my various media files are stored on a Windows system, the tests I carried out are based on the performance on this operating system.
4TG G-Drive Data Transfer

| File Type | Amount | File Number | Folders | Timing |
| --- | --- | --- | --- | --- |
| MP3 | 30.2GB | 5844 | 652 | 24 min 1 sec |
| Video | 59.1GB | 117 | 14 | 38 min 15 sec |
| Documents | 12.1MB | 433 | 1 | 18 sec. |
These timings were produced on a 64-bit Windows Professional system with an Intel Core i3 CPU rated at 3.07GHz with access to 7GB of RAM. The connection between the G-Drive and the computer was via USB 3.0.
This well built 4TB hard drive is currently listed on Amazon.co.uk priced at £289. While this price point is higher than several competitive offerings, it does reflect the quality built into the device.