Buffalo MiniStation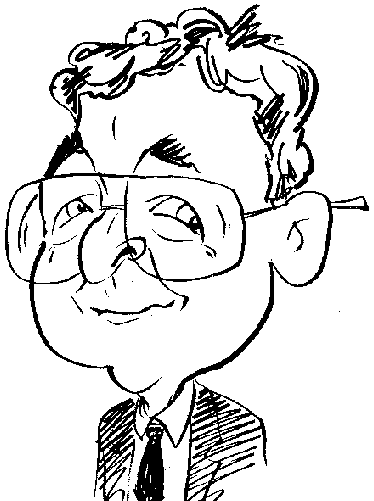 While USB Flash Sticks continue to improve their functionality with regards to speed of reading and writing files, especially those products that now feature USB 3.0 technology, they still lag well behind the various pocket sized external drives with regards to the available capacity. Currently 64GB of capacity seems to be the ceiling for USB Flash Drive and, as a result they can not hope to compete on a level playing field with devices such as the Buffalo MiniStation offering which is the subject of this review.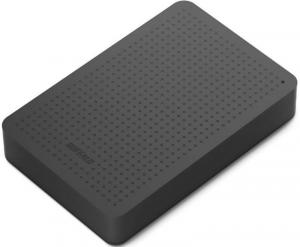 click image to enlarge
The Buffalo MiniStation is available in a choice of white or black and comes in 500GB, 1TB or 2TB versions. My review is based on the 1TB version of this product. This USB 3.0 external drive has the appearance of like a slab of white chocolate but I would not recommend trying to eat it unless you want a few cracked teeth for your trouble. The top of the device is patterned in such a way that it reflects light in different patterns. In the top right corner of the unit's front face is an LED light that glows to indicate when the device is receiving power. The USB 3.0 port is situated at the top of the product.
This 1TB version of the product has dimensions of 14 x 76 x 115mm (D x W x H) while the 500GB version is slightly thinner and the 2TB model is nearly 6mm thicker. With regards to weight, there is a similar difference between the three models with the 1TB version tipping the scales at 183g. This drive is eminently portable although a case and/or some method of keeping the supplied USB 3.0 lead together would have been appreciated. The supplied USB 3.0 lead measures 50cm. If, like me, your USB ports are located at the rear of your desktop system, you might need to purchase an appropriate extension leads to help when positioning and attaching this drive to your system.
While this USB 3.0 external drive does not come with any software of its own, you are provided with a link for a Buffalo website where you can download various manuals and software that could prove useful with your new drive. These software offerings are TurboPC EX, Backup Utility, Eco Manager and Secure Lock Mobile. I will return to these software items a little later.
According to Buffalo, a drive of 1TB capacity should be capable of storing 1,000 movies or 250,000 music tracks or 450,000 digital photos. Impressive figures indeed, I am sure you will agree. I decided, especially as I would struggle to get anywhere near to these figures as I scramble around searching for content (even my music collection, which I considered to be reasonable extensive, is just under 10,000 tracks), to take the Buffalo figures on trust. Instead I decided to concentrate my energies on checking out the read and write speed when using this MiniStation product.
I ran a series of tests whereby files were transferred from an internal hard disk on my Windows 7 machine to the Buffalo MiniStation hosted on a USB 3.0 port on the same system. These tests involved files grouped into Document, Photo, MP3 and Video categories. The timings achieved by each test are listed in the tables below.
Buffalo MiniStation 1TB Read

| Category | Files | Size | Timing |
| --- | --- | --- | --- |
| Document | 568 | 16.9MB | 5 seconds |
| Photo | 76 | 45.7MB | 3 seconds |
| MP3 | 1382 | 4.32GB | 97 seconds |
| Video | 15 | 11.2GB | 226 seconds |
Buffalo MiniStation 1TB Write

| Category | Files | Size | Timing |
| --- | --- | --- | --- |
| Document | 568 | 16.9MB | 3 seconds |
| Photo | 76 | 45.7MB | 4 seconds |
| MP3 | 1382 | 4.32GB | 172 seconds |
| Video | 15 | 11.2GB | 234 seconds |
As can be seen from the Read and Write timings, there is little difference between the two apart from when MP3 files were included. These particular files were spread over various sub-folders and this could be the reason why the Write speed was adversely affected. Generally I was happy with the timings achieved when running the test on a 64-bit version of Windows 7 Professional with a 3.07GHz processor and 3GB of RAM.
Each of the bonus software applications arrives in ZIP format and so will need to be unzipped and then installed. The Buffalo Backup Utility requires you to restart your system once the installation has been completed. A seven-stage set-up process leads you through jobs that include naming the job, selecting the drive(s) to be included and the destination for the backup plus any scheduling information to create your backup. A restore option is included.
The Eco Manager allows you to create a schedule whereby a Buffalo drive can be put into sleep mode at various times. With Secure Lock Mobile you can encrypt data with files being stored in an encryption box with a user-selected capacity and encryption level. As with the Backup Utility, TurboPC EX asks you to restart your system before using this utility which is charged with the task of speeding up data transfer. I could only detect minimal improvements when this software was activated.
A quick check of the Internet revealed that this product is available for around £72. There is support for this device on any system running Windows XP (32-bit) and later or Mac OS X 10.6 and better.
http://www.buffalo-technology.com/en/products/storage-devices/portable-storage/ministationtm/hd-pcfu3-ministation-portable-hard-drive/