STM Tracer Deluxe & Withings Pulse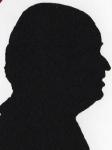 A company I think of for notebook bags have produced a three in one device, a pen, a stylus and screwdriver. Second another multi use item this time aimed at keeping you fit and apart from counting steps it also takes your pulse among other features.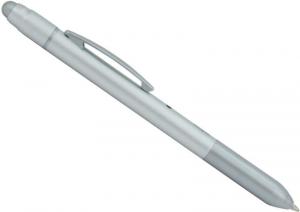 click image to enlarge
STM Tracer Deluxe
This is 12.5cm long and circular at .7cm, 2.5cm from the top is a standard clip to allow it to sit in top or inside pocket. The total weight is 26grams; this had me weighting the more normal plastic offering which came in at just under half that weight. The Tracer deluxe is far more rugged being made of aluminium.
The top is a soft substance in exactly the same silver grey colour and this is a stylus tip this pulls off to reveal a double ended black fine watchmakers type screwdriver and a tiny Philips offering there is also separate silvered item described as a SIM card ejector pin.
The pen itself has two ink colours black if you twist clockwise and red if you twist counter clockwise, a true multi-functional device sadly however much I try it refuses to do the hovering, the ironing or even the washing up.
There is a small hole just below the bottom of the pen clip that shows the colour of ink, it shows white when the tip is not exposed and either red or black when the tip is exposed.
As a stylus I was more than a little surprised how good it was, I tried is on a 10inch Android tablet and it worked perfectly totally knocking my feeling that it was too soft to be accurate, in fact when viewing full size web pages it was more accurate than my finger tip when picking subject menus.
As I have yet to try to try to remove a SIM card I cannot comment on the suitability of the tip provided for that purpose. I did have cause to use the tiny Philips screwdriver and that worked as expected.
Of course it all depend on if you use the pen while out and about then all the other items it has are there available for use.
The STM Tracer Deluxe is available from the link below for £24.98 with free delivery.
http://www.amazon.co.uk/gp/product/B008RJU2EA?ie=UTF8&tag=gadge0a-21&linkCode=as2&camp=1634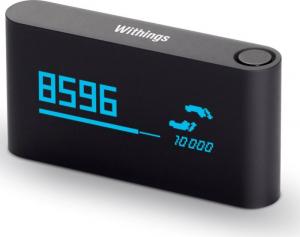 click image to enlarge
Withings Pulse
Withings are big in bathroom scales and other such devices, here something a little different but still aiming at improving your health.
It's called the Pulse and it is tiny at 4.2x2.1x.7cm and weights only 7grams. It does come with a wristband to wear at night and this will measure your sleep. It also has a rubber sleeve that allows you to attach it a pocket or belt and during the day this will measure your paces.
It is meant to work with by 'i' devices and Android. When I first tried my 4th Generation iPod Touch I was not over surprised that things did not work as a lot of recent items require a later version of Bluetooth, but when my Android phone (only a few months old) would not connect I began to wonder why. I then tried a less convenient option a 10inch Android tablet and this at least connected and went through the install.
The next day I retried my iPod Touch and once I deleted the Android tablet all was well.
The Quick Star Guide is fairly basic and gets you to the point when you link with your device, it then says follow the prompts, but if it does not make that leap you are cream crackered. It is does then fine and the Free App you have downloaded kicks in and there is a six point guide that covers, Steps, Elevation, Distance, Calories, Heart Rate/Sleep Menu and Clock.
When you press the only button the unit for three seconds it looks for the device you are linked with and syncs the data, it shows your latest heart rate, the amount of steps (activity) and the number of hours and minutes sleep. This sync can be done without the Withings App even being open and the tiny display on the front of the unit shows a tick. This can with various presses of the button show steps that day, how elevated you are, the distance walked, calories burnt, beats per minute by placing your finger on the back of the device or put it into sleep mode using the wristband, finally it can display the time and the internal battery state, this can be recharged in around an hour using the micro USB to USB lead supplied.
I found it a little strange getting used to pushing the one button to get various measurements but as I suffer from a high heart rate the ability to get a reading at any time is useful.
The App looks much the same on both 'i' and Android devices and shows the latest sync information as well as weight which most people will want to lose and or course like most of these devices it will encourage you to do so.
The Withings Pulse is available from the link below for £89.95 with free delivery.
http://www.amazon.co.uk/gp/product/B00CW7KK9K?ie=UTF8&tag=gadge0a-21&linkCode=as2&camp=1634