Breffo 'Grips'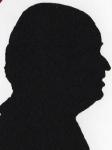 Three different items from Breffo, two that grip, first a Smartphone and second a Tablet. The third device allows your camera to get a hold in places where it normally could not, round a pole on top of something with no flat edge etc.
Breffo Smartphone Mount/Holder
It has eight legs and these surround the device, either with four extended to make a stand or with two extended to make a slope. This is a simple device that works well to do just a single job.
Each leg is around 8cm and each has three joints. My unit was white and the soft touch grippy plastic outer covers a wire inner so it can bend to almost any shape.
The box shows it's obvious use on a desk but also on a bicycle and in a car.
The Breffo Smartphone Mount/Holder is available from the link below for £14.95
http://www.breffo.com/products/spiderpodium-white
Breffo Spiderpodium Tablet Stand
A larger sibling of the item above and mine was black making it a far more menacing item. Each leg has three joints and is at least 12cm long they do vary slightly in length to make the perfect holding device. The box says made for iPad but it will work with most tablet devices to hold it for you.
The whole unit is covered by grippy plastic over a wire frame and it seems to be happy to be bent into any shape you care to have. The solid central piece is 7x3cm and you take your movement from there. The suggested use is on a desk to hold your iPad or tablet device. It also shows use in a kitchen where the display is showing a receipt and perhaps most ingeniously the back of a front car seat to keep the young in the back occupied over a long journey.
All the Breffo devices are designed and made in Britain.
The Breffo Spiderpodium Tablet Stand is available from the link below for £12.90 with free delivery
http://www.amazon.co.uk/gp/product/B003O1V5CY?ie=UTF8&tag=gadge0a-21&linkCode=as2&camp=1634
Breffo Adventure Camera Kit
This is also black and follows the same eight leg design with three bendable joints and has the same grippy plastic covering the flexible wire inside but the difference is the central portion which has a camera tripod screw that fits into it either pointing up or down.
So the legs are all between 8 and 8.5cm long the central body is 5x2cm with the tripod screw fitting in the centre of the body. It plugs a central area tightly and while it can fit up or down it cannot push though as the back has a larger sleeve than the hole size.
I used this in a variety of places where there was no flat surface. I used a small pocket camera, a larger bridge unit and even a small DSLR unit with a substantial lens all were held in place.
Like the two items above the box suggests ways to attach and shows images of it in use, here on a trail bike, on a jetty and even mounted up on a sail of windsurfer.
The Breffo Adventure Camera Kit is available from the link below for £20