Storage Capacity Aplenty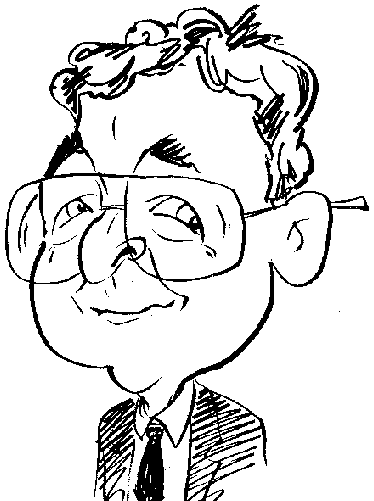 Older readers, and perhaps those of a younger age, can, no doubt, remember their first computing experiences especially with regards to the storage capacity of the media used to hold programs and a data files. Personally I can remember using floppy disks (they bent if you waved them about) that had a pre-formatted capacity of 180K – a disk could hold the operating system, word processor and numerous documents. Later my first hard disk raised the storage level to a then massive 20MB that some experts claimed was all you would ever need. Those were the days.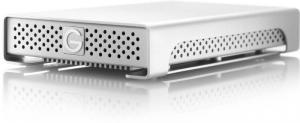 click image to enlarge
Now disks holding gigabytes are the accepted standard for new systems with terabyte drives forcing their way to the head of user's must-have lists. The latest hard disk to arrive on my work space shows how capacity has increased at a prodigious rate. This new hard disk is a G DRIVE from G-Technology.
My review model is an external 4 Terabyte drive with support for the Mac or Windows platform giving users the choice of Firewire 800/400 or USB 3.0 / 2.0 connectivity. Appropriate leads, including a power lead with a choice of plug adapters for different geographical areas, are supplied in the box.
Obviously some effort has gone into the appearance of this external hard drive. I have to admit that the look of the drive does not really appeal to me but I suspect others will find it more to their taste. The drive has dimensions of 235 x 130 x 46mm (L x W x H) and its weight of 2.6lbs gives it a reassuring solid feel. The drive's casing is constructed of recyclable aluminium, showing its Green credentials, and consists of two main elements.
The actual drive is encased within a perforated matte silver shell that is further protected by a solid cover that could be mistaken for a mounting bracket. This solid cover raises the drive off whatever surface it is placed and provides plenty of room for the heat sink that is positioned on the underside of the drive. A raised "G" logo decorates the front of the unit and is positioned just above power and activity lights. All the various connections are at the rear of the unit. Arranged along the back plate are ports for USB 3.0, Firewire 400 and Firewire 800. There is also a socket for a mains power connection and a power on/off switch.
Straight from the box, this G DRIVE comes formatted for use on the Mac platform. Some work will be required if you intend using the drive on a Windows system. To assist in this matter, you are provided with the URL to access the appropriate website that provides the information to lead you through the necessary steps to make the changes. Generally these instructions are straightforward although I did come across one slight anomaly that might confuse a novice user. The instructions mentioned "partition" while my on-screen details used the term "volume". Other than this, the whole process was easy and took less than five minutes to complete the switching from the default Mac format to Windows NTFS format.
While I am still undecided as to whether the drive's appearance appeals to me or not, on the issue of performance there is no doubting which side I come down on. Set up via a USB 3.0 link, I ran a series of file transfers from another external drive, this time with a USB 2.0 connection, to the G DRIVE.
The first task involved the transfer of my collection of digital music. In total the 30.2GB of data was made up of 5844 files scattered over 652 folders. The dialogue box, which popped up, stated that this task would take five hours. I quickly calculated that this would give me plenty of time to complete other tasks including watching the football match due to be televised later that evening. Fortunately I did not venture too far from the computer as that original estimate proved to be well wide of the mark as the task was completed in 26 minutes 7 seconds.
I now had a back up copy of my music files and it was time to perform the same service for my collection of movie files. This time 117 files, occupying 14 folders, came to 59.1GB of data. A cup of coffee and a couple of biscuits later, this task was almost completed. The job took 38 minutes 34 seconds. Now it was time to check out how small files were handled as I selected 433 document files that added up to 12.1MB of data. No sooner had I withdrew my hands from the keyboard than these files were transferred in 18 seconds. Forget about the appearance of this drive, its performance was certainly impressive.
Now I am not going to make the mistake of falling into the trap and state that this amount of storage is all you going to need but it should keep you going for quite a while. Remember beauty is in the eye of the beholder and is skin deep – buy this drive for how well it performs and not how it looks. Currently Amazon is listing this product at £208.80.