Binatone KidzStar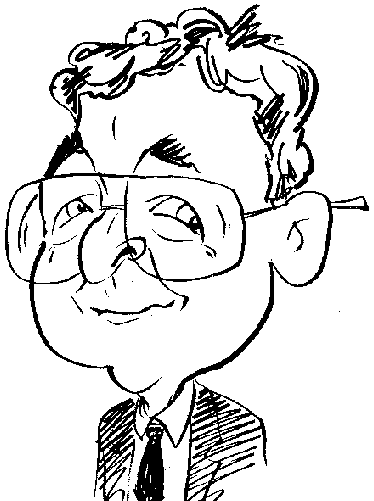 Children tend to imitate their parents or other adults – not just in their behaviour but also with the type of gadgets they feel they can not live without. Television, mobile phone and computer are just some of the items that feature in "Can I have?" demanding requests. To that list you could easily add the current best-selling gadget, namely a tablet. Binatone has recently developed such a device aimed specifically at the pre-teen generation.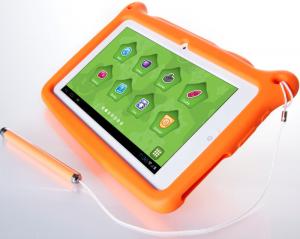 click image to enlarge
The Binatone KidzStar tablet, with its 7-inch capacitive touch colour screen is protected from being dropped accidentally. Binatone has encased the unit in a removable, sturdy, rubber, protective bumper. This bumper is a bright orange colour and certainly marks this product as a child-centric offering. Blue and pink replacement bumpers are available as part of an optional accessory pack that also contains headphones and an in-car charger. This last item is especially useful as the KidzStar's internal battery gives just four hours of usage.
With the bumper in place, the KidzStar tablet's dimensions are 135 x 217 x 21mm (H x W x D) and weighs 430g. As well providing protection for the tablet, the bumper also houses a supplied rubber tipped stylus. The stylus is attached to the bumper by a cord so that it should not go missing. I found that I got a better response from the tablet screen when using a finger rather than the stylus. When balancing this tablet on my palm I noticed it had a tendency to slide about which could be rather disconcerting.
Taking up residence on the top of the protective bumper is the stylus while the power/lock button and volume rocker are embedded on the right side of the bumper. Just below these buttons is a cut-away section giving access to connections for a miniUSB and a 3.5mm headset (not supplied) plus a memory card slot that accepts microSD cards to increase the default memory storage capacity of 4GB. On the tablet there is a front-mounted camera with a zoom facility. This camera can capture still images and video clips with a choice of VGA or QVGA quality with white balance and exposure settings. You also get a Home button on the right side of the screen.
You will need to hold the power button depressed for between two and three seconds before there is any reaction from the KidzStar tablet. There is a further 40 seconds delay before you arrive at a familiar Android unlock screen. Drag the unlock icon in one direction and you will open the camera app while the opposite direction takes you to the Home screen.
Based on the Android Ice Cream Sandwich operating system, the KidzStar has a special password-protected Parent's mode. In this mode, restrictions can be set as the parent enters the child's name and birthday plus controls which games and apps will be available to the child. Mum or Dad can register for online support and purchase additional apps and games from the KidzStore online store. A £10 credit voucher is included in the package. As the KidzStar tablet supports WiFi, the parent can set up this feature to allow for Internet access.
By default the child orientated KidzStar mode comes with a seven panel screen populated with various apps and games. While the product's box clearly states that there are over 250 FREE apps, games and books, I counted just 42 icons. I guess the difference between the two figures is covered by offerings, such as free books, that need to be downloaded on to the tablet. Even some of the resident icons refer to a download. Several of the supplied apps and games come with adverts that could result in requests for purchases from the child.
Several of the supplied apps do have an educational leaning. Generally these are more targeted at the pre-school child and there is a noticeable flavour to many titles. Any worries you may have about possible inappropriate Web browsing is taken care of by a locked down browser which only allows the child to visit a strictly limited number of sites without any side-tracking surfing sessions. Included among the available Web destinations are options designated as Battle Force 5, Big Green Thing, SpongeBob SquarePants, Wacky Races and Big Time Rush. Even accessing the KidzStar store is closely monitored requiring the parent's password for access.
The KidzStar tablet is now available exclusively from Argos for £99.99.