Adding Keyboard Facilities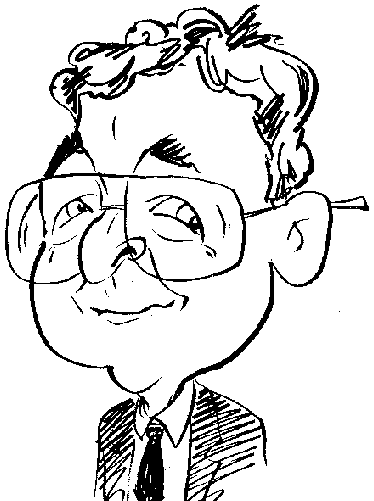 Review controls
Despite the popularity of touch screens and virtual keyboards, many users still prefer a physical keyboard for inputting text to a tablet or mobile devic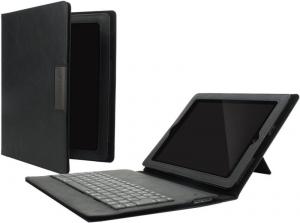 click image to enlarge
I have noticed recently that there has been an increase in the number of emails that I have received that have included the words "Sent from my (device name) mobile, please excuse my brevity". Obviously I am not alone in finding that typing using a mobile device's keyboard, whether physical or on-screen variety is not as convenient as when using a proper keyboard. While some of the more recent tablets are now beginning to appear with a keyboard attachment, many users will still be left with devices that do not have this facility. In such cases, a possible solution could be to use a Bluetooth keyboard that is paired to the mobile device.
Cygnett, an Australian company, has recently released its Lavish Connect product. This piece of kit consists of a folio case, Bluetooth keyboard and a microUSB lead. Although it has been designed specifically for use with various members of the iPad family, you should be able to use the keyboard with other Bluetooth-aware tablets and mobile devices.
Both the keyboard unit and the folio case are covered by a brown suede-like material that does have a touch of style. In the case of the 84-character QWERTY keyboard, the actual keys occupy a cut-away section of the top half of a slate-like unit measuring 262 x 200 x 6mm (W x H x D). The lower section is made up of a wrist rest area plus the power and Bluetooth elements that are kept out of sight. Arranged along the lower right edge of the unit are a microUSB port plus mini on/off and Bluetooth pairing/connect buttons. LED indicators for charging and connect/pairing are positioned just to the left of this control area.
While you might initially think, as I did, that the folio element of this package was for keeping the keyboard safe when not in use. However that is not the case (pun not intended). As already mentioned this product was designed with the iPad family specifically in mind. The folio is meant to be used for storing the iPad device in a cut-away compartment. Located on the rear of this iPad compartment is a pull-out tab that allows you to stand the iPad at an angle for easy viewing. With the Bluetooth keyboard placed in front, it is almost like working with a laptop. Other tablets could be used as a replacement for the iPad and, as long as it stays within the dimensions of 24 x 19cm, it might be able to fit within the provided compartment.
When pairing this Bluetooth keyboard to a device, you should make sure the keyboard is fully charged before starting the procedure. With the keyboard and tablet switched on you need to press the extremely small pairing button. If a connection is made, and I discovered it did not always occur at the first attempt, you will be shown a four-digit code of the screen of the paired tablet. This code needs to be entered on the keyboard to complete the pairing process.
You need to ensure that the keyboard is within 10 metres of the tablet which should be no problem when using the folio case. By pairing with devices other than an iPad you will loose some of the built-in functionality offered by this keyboard. When working with an iPad, there are specific keys to go to the Home screen, show the on-screen keyboard, conduct a search, display pictures, switch between installed languages plus carry out copy, paste and cut actions.
The Cygnett Lavish Connect product is perhaps not the easiest device to set up due to the size of the on/off and pairing buttons but works reasonable well once pairing has been instigated. While this product will work with various tablets, its main appeal will be with iPad owners. Cygnett has priced this product at £69.95.