An Action Camera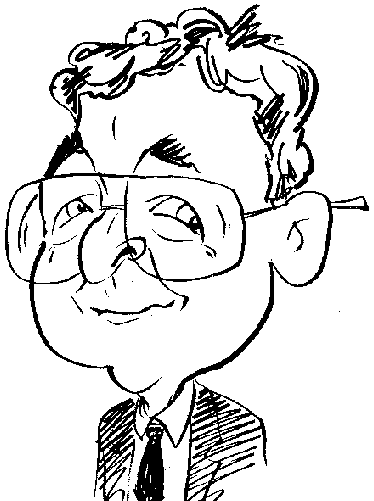 A trip to the London-based version of the Gadget Show introduced me to a product designed for those far more energetic than myself.

click image to enlarge
The iON Air Pro 3 is a high-definition video camera designed to appeal to those who have an energetic lifestyle but could still appeal to those of us who prefer a more relaxed environment. This third-generation POV (point-of-view) camera combines features such as being Wi-Fi enabled, waterproof and wearable to add to its ability to record HD video at up to 60 frames per second for 1080p quality output.
Looking a little like a small black tubular torch, this video camera has been designed to be worn by the user. Generally this will mean attaching the camera to headwear so that you can record more or less what you are actually seeing while completing various tasks. You could also attach the camera to equipment such as a mountain bike, go-kart, canoe or other means of personal transport. Of course you still retain the option of using this device in more traditional modes and are even supplied with a mini-tripod along with helmet attachments in the box.
Predominately black with metallic blue highlights, a white logo and labelling, the Air Pro 3 has dimensions of 39.5 x 39.5 x 105.1mm and weighs approximately 142g. The body of the camera is constructed of high quality aluminium with rubberised slider and press button controls. As mentioned this unit has Wi-Fi capabilities which I am tempted to say is built in except that this element is detachable when you need to carry out certain tasks. In fact you will need to remove this Wi-Fi Podz module as an initial task in setting up this device.
Located at the rear of the Air Pro 3, the Wi-Fi Podz doubles as a cover for various sockets. By detaching the Wi-Fi Podz you will find sockets for HDMI and microUSB plus a microSD card slot. You will need to insert a microSD card of up to 64GB capacity as the video camera lacks any storage capacity of its own. The revealed compartment also features a 3.5mm jack socket for attaching a microphone for adding a commentary and a slider switch for selecting Full HD or HD capture.
According to the Quick Start guide provided in the box, after charging the Air Pro 3's internal battery and inserting the microSD card, you just need to attach the camera to a computer in order to run the iON software. However this approach does not work as stated. You need to hold down the On/Off button on the top of the camera to put the unit in standby mode. This omission needs to be corrected by iON to save users from confusion. As well as setting the time and date, you can make adjustments to the photo resolution and camera mode (single, burst or time lapse) plus opt for FHD (1080p) or HD (720p) with a supper wide angle recording and noise reduction features turned on or off.
While you can transfer content to a computer via a USB link, the Air Pro 3 offers a Wi-Fi connection link when the unit's Wi-Fi Podz module is attached. This feature can be used with a free downloadable app for either the iOS or Android platform. Having turned on the Air Pro 3 and the Wi-Fi feature (these are separate actions), you can link it to your smartphone or tablet using the default password, which can be changed if you are worried about security, in order to access its content. You can also access the content via your Internet browser. Options are available to sort, select and move content to an album facility to sit alongside the images and video samples provided by iON.
The camera and Wi-Fi facility do take a few seconds to awaken and be ready for use. A vibration will let you know when the Air Pro 3 is ready for action. I was impressed with the video and single image capture quality achieved by the fog-free lens with a 12MP CCD image sensor with a 160 degree viewing angle. However events such as snowboarding, skateboarding, mountain biking and canoeing do not feature as part of my every day lifestyle. As a result my tests involved less energetic exercises which would not be as demanding on the Air Pro 3's auto rotation G-Sensor feature when it came to automatically adjustments to compensate for camera tilt due to violent movement.
I did feel that the Wi-Fi implementation was not as user-friendly at is might have been. At times my chosen tablet (Google Nexus) struggled to establish a link. You also need to remember that having the Wi-Fi feature turned on will have an adverse effect on the 2.5 hours of battery life provided by this device.
The iON Air Pro 3 is not a device that is really suitable for those who prefer comfort over thrills. However if you are more into excitement then it will suit. The iON Air Pro 3 is priced at £349.99 (plus the cost of a microSD card required for storing your content).
http://uk.ioncamera.com/ion/ION-Air-Pro-3-Wi-Fi-HD-Sports-Video-Camera.html