dLAN 500 AVtriple+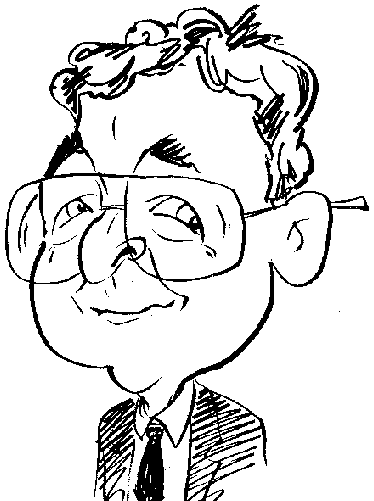 Rather than add to cable clutter, why not make use of existing cables such as those used for electricity when setting up a network.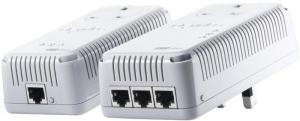 click image to enlarge
Although standards do exist, and are sometimes held to, in the world of computing, we do tend to have different needs and set-ups with regards to our personal choice of equipment combinations. Often the actual physical set up of your equipment will be governed by the environment in which you plan to operate. This is particularly true when needing to create a home network system as walls and other obstructions have a habit of getting in the way.
Laying the appropriate cables between different rooms is not always a practical option especially in some of the older residences that make up our homes. Then again opting for a wireless technology solution can be fraught with difficulties especially when living in an area that already boasts houses in close proximity with similar set ups. It is for situations such as these that the HomePlug approach, as it makes use of existing electrical wiring systems, was developed as a possible solution when setting up a network.
As one of the leading developers of HomePlug devices, Devolo has released its dLAN 500 AVtriple+ product in Starter Kit format. This product, like other Starter Kits in Devolo's catalogue, contains two HomePlug units, a pair of Ethernet leads, software CD and a folded sheet of illustrated possible ways of creating a network using the kit. In line with Devolo's recent policy, the supplied HomePlugs and leads are coloured white which should appeal to those planning to base their network in a living or family room.
As is obvious from the illustrations on the Starter Kit box, although it might not sink in until you remove the two HomePlug devices from the packaging, these are not actual twin units. One HomePlug is the same as that supplied with the dLAN 500 AVplus kit while the other is a slightly larger model with three rather than a single Ethernet port on its base. I must admit than in my hurry to get my hands on the kit that I initially failed to detect this difference.
In most other respects, the supplied two HomePlug units are similar. They both adopt the same white brick shape with grill-slits running down the sides of the plug and a pass-through facility using a mains filter allowing you to piggy-back another plug or gang socket for greater connectivity. The same three LED indicators for power, traffic and network status are retained although this time arranged vertically rather than horizontally.
The ability to attach three devices to the one unit can prove useful in two ways. First it will cut down on the expense of purchasing additional HomePlug units as your network grows as it undoubtedly will. Secondly you will also gain in the space saved as these HomePlugs do tend to dominate the surrounding area of the socket into which they have been inserted. Often you will discover that a HomePlug's bulk will mean that adjacent sockets are blocked.
While on the subject of a HomePlug's bulk, it is perhaps the appropriate time to mention one design aspect of these units that could have been handled better. The three-pin element of the plug is at the top of the unit which means you need a gap of at least 115mm below the power socket to accommodate the rest of the HomePlug while still leaving space to insert the Ethernet lead. This should not cause a problem for those living in modern buildings with power points positioned well above floor level, but many users, myself included, reside in older buildings with power points on skirting boards that only allow for a gap of three inches or less between the socket and the floor. By designing the HomePlug with three pins at the base or turning the pin arrangement through 180 degrees, this problem could have been alleviated.
Setting up a network using the HomePlug devices requires the use of the supplied Devolo Cockpit software which consists of network management tools. You will need to enter the 19-character Sec ID number located on the face of each HomePlug although in a slightly different position. You will need to make a note of the Sec ID number prior to inserting a plug into a socket as once this happens you would not be able to see the number.
Once set up, the Cockpit software will display a visual representation of the network and it can report back with details of connection speed. You will also be given information from the central of the three LEDs regarding traffic status. A green light will mean that your connection will be suitable for HD quality content, an orange light indicates that the quality is limited to SD standard and red is used when only basic data can be handled.
While I had no problems with running basic network tasks including streaming video clips, I was unable to get near to the suggested theoretical 500Mbps speed. No doubt the rather ancient wiring in my home and having to use extension leads due to my aforementioned power sockets being located on skirting boards could be partly to blame but not totally with regards to speed issues.
http://www.devolo.com/consumer/90_dlan-500-avtriple_starter-kit_product-presentation_1.html?l=en