A Sony Christmas Wish List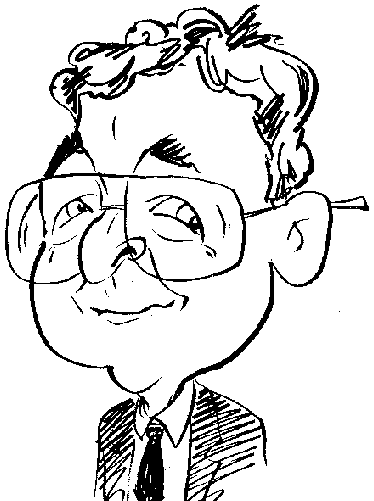 Review controls
Christmas might seem many months away to most of us but Sony has already come up with a list of gadget gift ideas that could feature prominently on your Christmas wish list. The following examples from this collection feature products from the Sony Network, Essentials, Digital Imaging and Home ranges.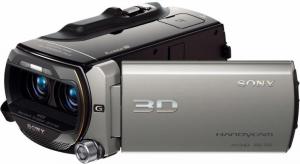 click image to enlarge
Described as the world's first "Double Full HD" 3D consumer camcorder, the Handycam HDR-TD10 has an integrated dual lens system for creating 3D content. This product can play back Full HD 3D on any 3D capable HDTV or 2D on non-3D displays. For a smaller viewing experience you can use the camcorder's Xtra Fine 3.5-inch LCD touch screen that can deliver 3D footage without the need for special glasses. The HDR-TA10 has a 10X optical zoom and comes with 64GB of flash memory.
Rather than 3D capabilities, the Handycam HDR-PJ30 features a built-in projector which forms part of the unit's 3-inch LCD screen. This projector can display videos and images up to 60-inches on to walls, ceilings or other flat surfaces. The PJ30 has a 12X optical zoom and can capture 7.1 megapixel still images.
Adding to its range of Cyber-shot cameras, Sony has developed the HX100V and HX9V offerings. Both models feature the Exmor R CMOS sensor for capturing content in a variety of lighting conditions. These cameras offer Full HD video shooting with recordings captured at 50fps. Other features include 3D Sweep Panorama and Sweep Multi Angle™ that can capture 15 images at different angles.
Several new members of the Sony Vaio family are or will be available by Christmas but I will limit the entries to this roundup to just a couple. The Vaio Z series has a 13.1-inch screen with a resolution of 1600 x 900. An optional thin, flat secondary battery is available and this can give you up to 14 hours of usage. This is the first Vaio model to make use of the Power Media Dock which can allow you to attach up to three external monitors for the ultimate widescreen experience.
Weighing less than 1.5kg, the Vaio Y series can provide six hours of use for the traveller. Featuring a high contrast 11.6-inch display and a full-pitch isolation keyboard, the Y series has a MotionEye web camera. There is also the useful HDMI socket for viewing content on your television.
Due to be launched well in time for the festive season are two new Sony Tablets. These units have been designated as the S1 and S2 with the former being more suitable for rich media entertainment and the latter being designed for mobile communication and entertainment. Both tablets will feature the latest Android operating system and can be used to browse the Web, check email and give you access to Sony's premium network services including PlayStation Suite.
As part of its range of audio equipment, Sony offers its CMT MX750i Micro Hi-Fi system. This black and silver Hi-Fi system lets you stream music from the Internet via built-in Wi-Fi plus play music from USB devices or direct from your collection of CDs. You also get DAB radio and an integrated iPod/iPhone dock for recharging and playing music that is delivered through an S-Master digital amplifier with 100W RMS.
Think Sony, think BRAVIA. The company's range of television sets including the KDL-EX723 which is available in 32, 37, 40, 46 and 55-inch models. This particular series offers 3D viewing plus Freeview HD. You also gain access to BRAVIA Internet Video services to ensure you do not miss favourite programmes.
The SMP-N100 is a small black box that provides streaming functionality linking television viewing to your home network via Wi-Fi connection. This device makes use of Sony's IP Content Noise Reduction to improve streamed video and BRAVIA Internet Video for online access. I have seen this device working with what could best be called a geriatric television.
Described as 'The Ultimate Christmas gift', the BDV-E780w is a home cinema system. Build around a Blu-ray and DVD player, this system combines high quality 3D surround sound and High Definition picture images. Offering wire-free Internet streaming via the BRAVIA Internet Video platform plus wireless rear speakers, this system will help reduce the clutter you often get with this type of kit.
Completing this round-up of a selection of Sony offerings is the BDP-SX1. This product is described as the world's first portable Blu-ray player with a 10.1-inch LCD display. With this device you can access content from a USB drive. Other features include a 5-hour playing time from a rechargeable and a screen that can be swivelled through 180 degrees.