Sony CyberShot HX50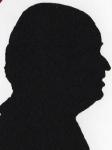 Review controls
It's been a while since I have had an opportunity to look at one of the excellent Cyber Shot range; in fact from memory the last Sony offering I told you about was the NEX6L almost a year ago. Here a fixed lens offering to fit into your pocket.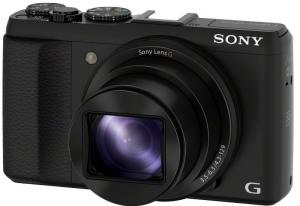 click image to enlarge
Just because it fits into your pocket do not dismiss its capabilities. The Sony CyberShot HX50 is a 20MP offering with 30x optical zoom.
It is 10.5x6.5x3.7cm, the last figure when turned off, fully zoom in and the lens can extend by as much as 6cm onto that figure. It weights 273grams.
The flash flips up manually from the top left edge of the camera and can never be closer than 5cm from the lens.
The left side is clear and the right side has the wrist strap anchor point and a single 'multi' connector behind a rubber bung. The base has a tripod screw - essential for large zoom work – a micro HDMI connection as well as a flip door behind which are the solid battery and any SD card you insert.
On the top is the flash and its button, next is a removable shoe fitting to let you attach an external flash, next a ten position wheel, then slightly forward to the shutter release with the zoom / wide angle control, back again for a white balance control and then forward to the front edge for the on/off button. Everything is a little squashed but in use it's not really a problem.
The rear is dominated by the 6x4.5cm TFT display and to the right of this the thumb seating point and the instant video capture button. Below this another pair of buttons display and a customisable button. Next the ubiquitous five position joystick and finally another pair of buttons menu and wastebin.
The fashion now seems to be to offer numerous size and shape offerings, often to the point of confusion. Here four image sizes in 4:3 mode and two in 16:9. The 4:3 ones are 20MP, 10MP, 5MP and VGA. The 16:9 are 15MP and 2MP.
There are four movie size modes 1920x1080 50P, two 1920x1080 50i and 1440x1080 50i.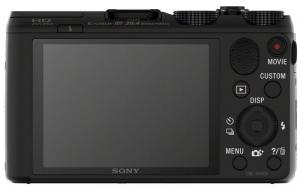 click image to enlarge
I normally mention any software as well as the manual or more normally the Quick Start Guide but my camera was supplied in a white box with just the lead to recharge the battery, so if these things are important to you I suggest you head to a local shop for a look.
Image quality was excellent with a good depth of field. Low light shooting was still clear as indeed was flash work the immediate view looked a little overexposed on the TFT but that almost seems the norm and when viewed later on a PC the images were fine.
Even with image stabilization you will need a very steady hand to zoom into double figures and still get a good image. The real reason is the amount of lens extension and not the amount of alcohol consumed. A decent tripod will help but unless you are spy or taking images or a rare bird or other wildlife get a bit closer and use less zoom.
A large amount of MP is not an immediate reason to say a great image the CMOS decides this and the Exmor R together with the BIONZ processor provided do give excellent results.
This is something that fits in your pocket but unless – for reasons of safety – it needs hiding keep it in full view it is something to be proud of. If santa has one left over from his January stock check could he send it to me please.
The Sony CyberShot HX50 is available from the first link below for £214.95 with free delivery.
http://www.amazon.co.uk/gp/product/B00CH08M0G?ie=UTF8&tag=gadge0a-21&linkCode=as2&camp=1634
http://www.sony.co.uk/product/dsc-h-series/dsc-hx50/technical-specifications#tab