Data Traveller and Heart Rate Watch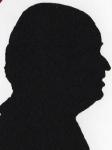 No obvious link but two very useful items, the latter can go on your keyring without damage risk. The first could possibly have saved my life at the start of the year, well certainly my sight according to an A&E doctor.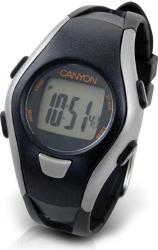 click image to enlarge
Canyon Watch with Heart Rate Function
When I first saw this I assumed that the 'heart rate' function was a toy – based on the look of the watch – but I found it accurate and it may even have pointed out a heart problem I had that normal medical checks had not.
The last fifteen months have been a bit of a health rollercoaster for me; a nasty virus last year took me months to get over and caused the loss of 20KG of weight. This year a blood infection had an A&E doctor saying 'you were two hours from going blind' and still I do not know how long prior my heart was working overtime but I do remember high reading from this watch well before last Christmas, so don't wait check things out.
This is 3.5x5x1.5cm, the strap is fitted but to me it looks small on a mans wrist but by being that it becomes unisex.
I was asked to try it last October and while I have tested blood pressure monitors never a heart rate one. In simple terms heart rate is the same as pulse and while a doctor or nurse may take the pulse while gripping your wrist the same can be achieved by modern blood pressure monitors two of which I have reviewed this year.
However when out and about using a blood pressure monitor is not an option a device like this watch is and by pressing a button below the dial with a finger from the opposite hand for a few seconds you get a readout on the display. Towards the end of some stressful days I was getting readings up to 140 to 150 beats per minute.
As a watch the numerals are around 1cm tall and the four control buttons give not only time, but alarm and stopwatch. Not a fashion item but in my case anyway useful information for what are now regular heart checks.
Available from the link below for 24 Euros.
http://www.prestigioplaza.com/products/Brands/Canyon/CNS-SW8
Kingston Data Traveller 108
A new type of USB stick drive the thin type, but here with protection so when you attach to your keyring no contacts are visible and so it does not get damaged but it is still not chunky in size.
There are three capacities 4GB, 8GB and 16GB. The 4GB is Blue, The 8GB is Red and the 16GB is Grey all are metallic finishes.
All weight the same at 4grams. When closed they are 3.5cm long 1.5cm wide and .3cm thick. When clicked open they become 5.5cm long. The hinged end has a fitting to take a split ring so fitting on a key ring is straightforward.
The top half is a metallic allot while the bottom half is plastic but totally protected when in the spapped closed position.
Getting out my magnifying glass reveals that not only does it support Windows but also MAC 10.6+ and Linux 2.6+.
A simple easy to use pen/stick drive that should remain safe from loss on your keyring and safe from damage as well.
Available from the link below for $8, $12 or $24 according to size, very new but may be in UK stores soon.
http://www.amazon.co.uk/gp/product/B005755TZY?ie=UTF8&tag=gadge0a-21&linkCode=as2&camp=1634