Another Wireless-N Router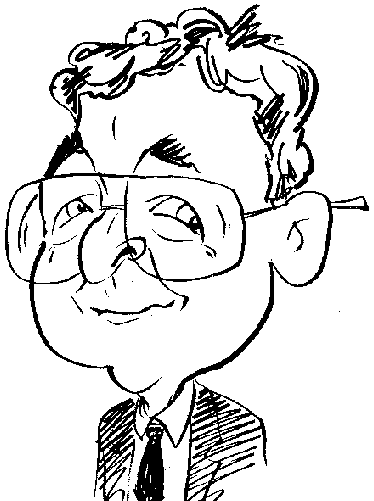 Review controls
Combining functionality with stylish appearance is becoming increasingly important as computer set-ups are often to be found in the living rooms of many users. One product following this concept is a router from Linksys.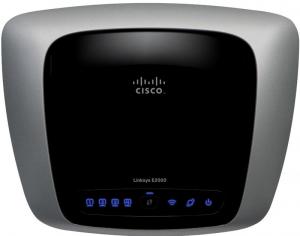 click image to enlarge
The Linksys E2000 is described as an advanced Wireless-N Router that will work with your cable broadband connection. However you will need to provide the modem element of the equation as this facility does not form part of this kit. The actual contents that can be found in the packaging that make up this Wireless-N Router product consists of the Router, power adapter, Ethernet network cable, CD-ROM with Cisco Connect software and a Quick Installation Guide.
As with the other Routers in this E series, the E2000 adopts a stylish platter shaped design with a sunken dark blue Perspex central area surrounded by a matt silver frame. Its appearance is such that you would not be ashamed to have it on view in your living room. Slightly smaller, at 205 x 163 x 35mm, than the E3000 unit, this Wireless-N Router does have some other differences, a couple of which relate to the lack of a USB feature. The useful USB port is missing from the rear of the unit and, as a result, the corresponding icon is conspicuous by its absence from the front of the unit.
With the E2000 you get four Ethernet network connections, a socket for linking to your chosen broadband modem plus the mains power connection and a reset button. Various icons decorate the front of the Router and these light up to indicate when they are in use. It might appear at first glance that there is no on/off switch. However there is one but not quite where you might expect to find it. Rather than being located on the Router device itself, the on/off switch can be found on the power adapter jack that attaches to the Router. You do need to look carefully as it is very easy to miss.
Ensuring that you do not put the cart before the horse, a sticker is placed over the Router's rear-mounted connection sockets. This sticker advises you to run the software CD before making any connections. This software is Cisco Connect which leads you through the necessary steps to connect the Wireless router to the various elements of the network and the modem.
This latter item is important as it allows the Cisco Connect software to go online to check for any updates to the router's firmware. If updates are found then they will be automatically installed. This process might require the router to be restarted for the updates to be recognised.
As part of the overall first-time set up process, a default name will be assigned to the Wireless network and an Easy Setup Key will be created. You will need to store this Easy Setup Key on a USB Flash Stick – instructions on when to do this will be shown on-screen. The Easy Setup Key can be used to add further computers to the newly created network with assistance being provided by the Cisco Connect software.
As well as adding elements to the network, Cisco Connect can carry out other tasks. It can be used to create password protected Guest Accounts along with setting up password protected parental controls that cover the age of the user, time and sites to be blocked. In addition you can view network settings including the router name and password.
The E2000 supports both 2.4Hz and 5Hz bands. However it is a case of either/or. You are unable to have both frequencies available simultaneously for appropriate situations. You need to decide which frequency will be used for your network. Whatever your decision you will have access to support for 128-bit encryption with WEP, WPA and WPA2.
While missing some of the features of the Linksys E3000 (USB connectivity and simultaneously dual bandwidth), the Linksys E2000 is an attractive piece of kit that should suit many home network scenarios. I encountered no problems with this Wireless-N Router, often achieving data transfer rates of up to 9MBps, when paired with a Livebox broadband modem unit. A quick check of the Internet revealed that the Linksys E2000 is available for £67.50.
http://www.linksysbycisco.com/UK/en/products/E2000?lid=LearnMore