A Home Networking Kit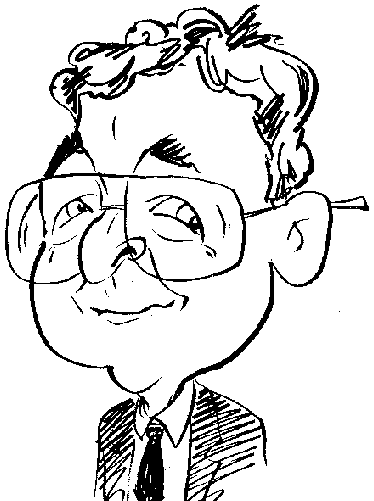 Review controls
Combining your existing electronic cabling set-up and WiFi is the approach of the latest HomePlug product from devolo.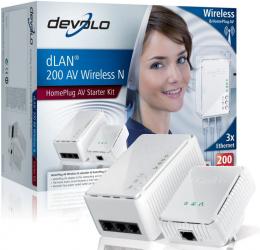 click image to enlarge
In the past I have looked at a couple of products from the dLAN HomePlug series that has been developed by devolo. Now it is the turn of the dLAN 200 AV Wireless HomePlug AV Starter Kit. This latest devolo product combines Powerline technology, whereby you make use of the already existing electric power cables running through your establishment to provide networking linking, and WLAN capability.
This starter kit consists of two three-pin plugs, an Ethernet cable, appropriate software on a CD, and a folded installation guide. A more detailed User Guide can be found in PDF format on the CD. Unlike the previous dLAN kits that I have looked at that came with two identical plugs, the plugs supplied in the kit are different. While both are of the standard three-pin variety and white in colour, in other aspects there is a marked difference.
One of the plugs is a bulkier version of a standard three-pin plug. There are three icons, which glow to indicate power, dLAN and Ethernet status, running across the unit plus a single Ethernet socket at the base of the unit. A push button switch is located next to the Ethernet socket. A plate, position below the three-pin section displays a security ID and MAC number. This plug is very similar to those found in the previous versions of the starter kits supplied by devolo.
The second three-pin plug is approximately 60% larger. Running down the right side of the plug's outer face are four icons and three push buttons which are labelled on/off for WLAN and encryption for Wi-Fi and the network. The four icons, covering power, dLAN, WLAN and Ethernet glow to indicate the status of their particular feature. Power, WLAN and Ethernet display the single colour of green while the dLAN icon can switch between green, orange and red to show the type of connection that is currently possible. Green indicates then HD video streaming is possible; Orange is for standard definition video streaming; while Red means only simple data transfer and Internet access is possible. Unlike the other plug, this one has three Ethernet sockets on its base. The information plate adds a WLAN MAC number to those of the ID and dLAN Mac numbers found on the other plug.
Setting up the hardware element of this starter kit is reasonably straightforward. You just need to connect the two three-pin plugs to an appropriate mains power outlet. I say "appropriate" because there is a choice of sorts. The recommended option is to go for a wall socket rather than take up occupation on a gang socket. There are two reasons for opting for a wall socket. First and foremost is the improved performance you will get from a wall socket. If that was not enough incentive then you could find that, due to the bulky size of either HomePlug unit, you would need to allocate two slots in order for the plug to fit in the provided space. You could use this kit on a gang socket but, for the reasons mentioned, a wall socket is the preferred option.
As mentioned the starter kit includes a software CD. Inserting this disk into the drive of your designated network host system will allow you to install the supplied devolo Cockpit software. This will provide a graphical representation of any attached dLAN devices (you can purchase extra dLAN plugs if necessary), and provide you with options to customise settings and apply a password. You can also view the PDF version of the User Guide which leads you through the various tasks of adding different computers and other peripherals to this dLAN/WLAN network solution.
Using the three Ethernet ports on the larger HomePlug unit you can add up to three different devices to the network. These could be an addition computer, PlayStation, printer or any network compatible device. You also have the Wi-Fi option for attaching devices that support this technology.
In my tests I was unable to duplicate the quoted speed of 200MBps through my home's electrical set up. I was not too surprised by this as the cabling in my home is a lot older than me – I have had the cabling for lighting replaced but not, as yet, the other cabling. However I was still able to stream music and video without too much bother.
The dLAN 200 AV Wireless N Starter Kit will run on Windows XP and later, Mac OS X and Linux systems with an available Ethernet network port. Pricing has been set at £119.99.
http://www.devolo.com/consumer/77_dlan-200-av-wireless-n_starter-kit_product-presentation_1.html?l=en