Lights and Gloves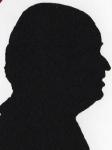 The first is a set of red and white lights to attach to yourself – ideal for cyclists – to be seen at night. The second who has tried using the modern touch screen in gloves? This normally will not work, however with these gloves it will.
Grip Lites from JML
Let's first of all think cycling and then think whatever else they might be useful for. When I was growing up – long time ago – you did not leave your cycle pump on your bike - now it seems the whole bike will be pinched.
So while dark mornings or evening require lights it seems the police are quite happy if a white and red light static or flashing are displayed somewhere. One such way is on the front and back of a helmet. Here another where these grip lights will attach to almost anything to allow you to show either static or flashing red and white lights.
The design makes it look like a small watch with the two flat batteries (clock type CR2032) inside the back of the unit the strap will fit anything up to around 3cm or so round, so if the square or rectangular measurement is that or less then the stretchy rubber will accommodate without any problem, however this can be unhooked to allow connection.
Press the centre of the face once for a solid LED light, press it again for flashing and press again to turn the LED off. When off there is a faint green glow that can be seen in near darkness I am told this does not use any power.
The light is said to give up to 140 hours use on a set of batteries and it is meant to be seen up to 460 feet away.
The other light is the same except instead of white light this one gives out a red light so ideal for a rear bike light.
However do not think of these as only suitable for a bike if you are trying to work in a confined space they could be fixed to a couple of fingers, or by a safety pin or possible even some Blu Tac in position to see your work.
The Grip Lites are available from the link below for £7.99 but I understand they are also available from a number of high street shops. The web site link also has a video to allow you to see the lights in action.
http://www.jmldirect.com/Grip-Lites-PG1800/
Dot Gloves from Brando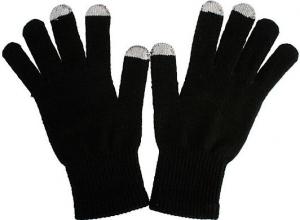 click image to enlarge
I think this is the first thing that I have looked at from these clever people in Hong Kong that does not require a USB port.
This looks like a standard pair of wool type gloves (two sizes available in Black or Grey) however the thumb and the next two fingers of each hand have a tip in a different material and this conducts electricity so when using your touch screen device it still works just as it would if you were not wearing gloves. The difference is your hands are warm.
The website gives a range of items that work with the gloves but in my tests I did not find anything with a touch screen that would not with them.
I have never seen gloves advertised in length and width the Black ones are 225mm l and 75mm w, while the grey ones are 195mm l and 75mm w. The black ones fitted my male hands quite nicely and still allowed work in the cold. Ladies or men with smaller hands may find that the grey ones will be large enough to fit you.
The Dot Gloves are available from the link below for $20 US + $3 US P7P whatever the size of your order.