Earbuds and Aerial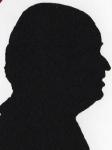 Review controls
The first is a good way to listen with some rather nice earbuds multi sized from Shure. The second a really small TV aerial that can give reception in places without a roof or loft aerial, best of all its easy to move with the TV this from OneForAll.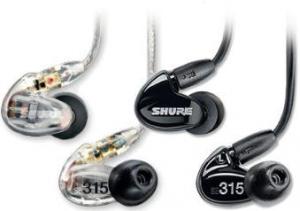 click image to enlarge
Shure SE315 Earbuds
A somewhat unusual shape when compared to other such buds the bud doubles back on itself making it as wide as it is long at 2cm and up to 1cm thick. The next 8cm of lead is near rigid there is then another 30cm of lead until the lead becomes one, in this length you can control how much hangs separated or becomes joined. Then a further 1.2metres to the gold plated 3.5mm jack plug that turns 90degrees to fit into whatever you use with them.
The rubber fitments on the buds are five different sets with a huge range of sizes and include two distinctive types. Unlike any earbuds I have previously looked at these come with no rubber attached but there is a tool to aid fitment. This may be because as review units they are supplied with a new set of buds for each reviewer, as I have not seen the retail packaging I cannot comment. They just arrived in the Shure zip up case.
Not having any bud attached might be a great idea as so many people just stuff the buds in their ears even if they come with a couple of different sized buds in the packaging. Of course if the buds no not fit properly then one of two things probably happen you get ear problems or you buy different earbuds and probably a different make.
The near rigid ends mean you can curl the wire around your ear to get it just the way you feel most comfortable. While these are described as sound isolation earphones they will never exclude all sounds like specially moulded units will. There are full details from the second link below.
The Shure SE315 Earbuds are available from the first link below for £146 available in black or clear finish.
http://www.amazon.co.uk/gp/product/B0044EJ8NS?ie=UTF8&tag=gadge0a-21&linkCode=as2&camp=1634
http://www.shure.co.uk/products/earphones/se315
OneForAll SV9325 Full HD Indoor Aerial


click image to enlarge
This is not at all a normal shape more like a small obelisk. It is 20x3x1.5cm, the base is very slightly larger and can be screwed to something; however I stood it upright with no support in a range of places from floor to top of cupboards.
In its conventional use you need a mains socket fairly near as it needs power however it also comes with a USB lead so you can also power it from a PC or even a notebook so external power is not a certain requirement.
It is 1.8 metres from the aerial to the joint that then goes either to your PC via USB or to the mains via a 2 metre lead, so unless you add an extension aerial lead (I did for some of my tests) that's just under 4 metres from aerial to power socket.
This is the first time I have had an internal aerial (powered or not) that gives perfect reception on all Digital channels.
I tried the aerial with my main TV an old portable (analogue only) and another TV I am currently reviewing all gave good picture and sound even in a part of my home that normally cannot support anything more than a poor signal and then only on a few channels. My home has thick solid walls and the centre is somewhere I would never think of having a TV but I tested it there so whatever signal came in had to go through several walls.
The OneForAll SV9325 full HD indoor aerial is good and I would certainly recommend it, while I am only around 10 miles from a main transmitter a lot of other aerials – even powered ones – do not deliver perfect pictures and sound. It is available from the link below for £39.26.
http://www.idealo.co.uk/compare/2220392/one-for-all-sv-9325.html