A USB 3.0 Drive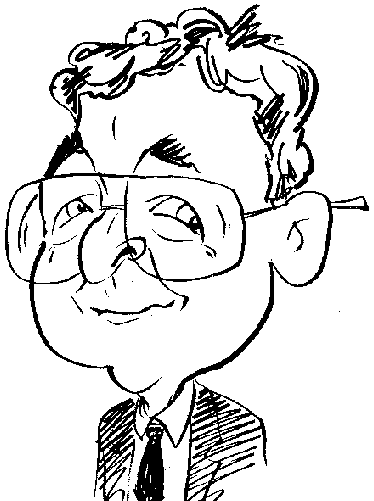 Review controls
Although ratified towards the end of 2008, USB 3.0 devices are only just being to appear. An external hard drive is my introduction to the technology.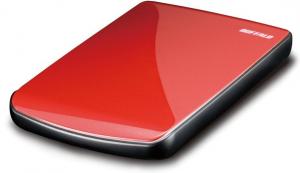 click image to enlarge
As sure as eggs are eggs, over the next coming months we are going to see various devices that come with support for the new USB 3.0 specifications. This technology has taken a little while to make the transition from ratification to device-enabled but the wait is over as products such as the Buffalo Ministation Lite USB 3.0 external disk drive make an appearance. This external drive is available in either 500GB or 640GB capacity. I have been looking at the 500GB version which adopts the Henry Ford concept of giving you the choice of Black or Black.
This MiniStation Lite measures a compact 81 x 16 x 130mm and weighs in at 190g. With these dimensions and weight the drive is easily portable as you go about your travels carrying those files you can not bear to be without. Unlike one or two other external drives of this size that I have looked at, the Buffalo version does not come with a carry pouch to protect and make carrying the product easier. This lack of a carry pouch is particularly disappointing as the USB 3.0 technology requires its own type of lead that might not be readily available. The need for a new lead is due to the technology's ability to transfer data at faster rates plus send and receive data simultaneously.
The new type of lead required for USB 3.0 transfer features a slight different connector at one end and a totally different one at the other. The connector that attaches to the computer now has five contact pads rather than the four used previously. Both the port on the USB device and connector on the new lead are wider than that those on legacy devices. In fact it looks as if a microUSB and miniUSB connection were attached side by side to form the new connection. This lead could still be used to connect a device to a USB 2.0 port.
The MiniStation Lite drive supports both the Windows and Mac platforms. However the software supplied with the MiniStation Lite is only suitable for use with Windows. This software is found on the MiniStation drive when you attach the drive to a computer and consists of various tools to enhance the drive performance with regards to data transfer. These tools include TurboPC and TurboCopy which have been developed to help increase the read/write speeds of the MiniStation Lite plus SecureLockMobile that offers the capability to encrypt data and prevent unauthorised access.
To test the read and write performance of the MiniStation Lite drive I put together four collections made up of different types of data. Each test was run without and with the TurboPC/TurboCopy feature enabled to check to see what performance improvement, if any, was achievable using the Buffalo tools. The results are shown in the following table.
Read/Write Data Speed Test
Basic USB 3.0
Using TurboPC/TurboCopy
Read
Write
Read
Write
22.49GB of MP3 Tracks
22 minute 6 seconds
10 minutes 37 seconds
18 minutes 37 seconds
13 minutes 59 seconds
3.48GB of Video Clips
93 seconds
59 seconds
133 seconds
117 seconds
714MB of executable files
18 seconds
14 seconds
33 seconds
20 seconds
3.49GB of general data
67 seconds
55 seconds
85 seconds
57 seconds
Disappointingly the software provided by Buffalo seemed more likely to slow down performance rather than improve the data transfer rate apart from when used to handle MP3 files. However some of the speed rates achieved, even though I was unable to hit the theoretical maximum rate of 78MBps, were impressive when compared to what is possible with USB 2.0 as it trudges along like the geriatric it could soon be as new devices taking advantage of USB 3.0 appear.
The Buffalo MiniStation Lite USB 3.0 external hard drive supports Windows XP and later or Mac OS X 10.4 and later. It comes with a two-year warranty. As you will probably expect, the use of the new USB 3.0 technology adds a price premium, especially with the first raft of products to appear, to the price of this device. Currently you will need to pay around £100 for the 500GB version of this drive.
http://www.buffalo-technology.com/products/external-drives/ministation/hd-peu3-ministation-lite-usb-30/