IRIS Notes 1.0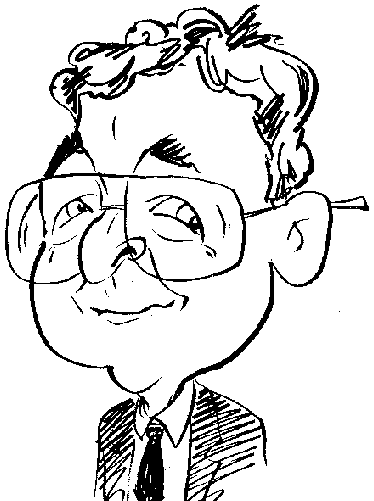 Review controls
Retyping your hand written notes on your computer is a task that a product from IRIS offers to take care of for you.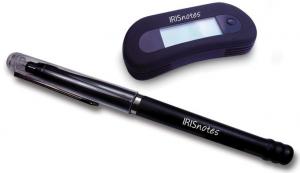 click image to enlarge
Combining its expertise gained in the areas of scanners and OCR (Optical Character Recognition) software, IRIS has come up with a solution to transfer and convert handwritten notes into ext that is editable. The procedure takes the content from an ordinary piece of paper to a computer system. This solution is IRIS Notes 1.0 which is available in Standard or Executive versions with the latter offering some extra features that include a search engine, trainer module and additional recognised languages when converting text. This review is based on the Executive version of the product.
The kit consists of a traditionally shaped pen, a dumbbell shaped receiver unit, extendable USB lead and a tin case with a padded insert to hold the various elements when they are not in use. You also get a multi-lingual A6 Quick Start Guide, two sets of button cell batteries for the pen and three ink refill units. You will need to charge / recharge the receiver unit from your computer or mains power socket with an appropriate USB supported plug. Software comes on two CDs. The Mobile Note Taker application allows you to download content from the receiver unit while MyScript Notes Lite is used to convert your handwritten notes into editable text.
Setting up the kit is extremely straightforward as you clip the receiver to the top of the standard paper pad used to hold your notes. Depending upon whether you are right or left handed and are using a single or multiple sheets of paper, the receiver can be located on the right, left or central position. It is important to ensure that there is an uninterrupted direct line of sight between the pen and the receiver so that any signal is not blocked so causing data to be lost
A 3 x 1cm LCD panel on the front of the receiver provides feedback regarding status and various features. You will be provided with warnings regarding low battery levels, memory issues, whether the pen is in note or mouse mode (available when connected to a computer) and the number of saved notes. Up to 100 A4 pages can be saved in the unit's built-in memory. A conveniently positioned button on the front of the receiver is used to indicate when a new note or page needs to be started.
Downloading content into the Mobile Note Taker software is quick and you are given the option to store content in a hierarchical tree structure that holds categories such as Miscellaneous, Received, Contacts and Follow-up. You can decide whether to leave or delete the content from the receiver as part of the transfer process.
Further options are available to edit, rename and send files to other locations plus convert handwritten notes into editable text using the MyScript Notes Lite application that forms part of the package. This software allows you to select to work with all the current document or user-defined pages while fitting the content to the length and/or width of the page. You can select the conversion process to target text, shapes or freehand drawings. When opting for the handwriting conversion, you have the option to work with basic printing, capital letters or normal handwriting style. Following the conversion process, the content can be saved, passed to Word or Notepad, sent by email or printed.
I was impressed with the way the software was able to handle my style of handwriting although the formatting of the text left a lot to be desired. Line breaks and gaps between lines should have been handled better. It was also noticeable that you got better results when notes were split into sections which could then be tackled using the different modes of text, shapes and freehand drawings. Putting a stick man in the middle of some text tended to confuse the software with some strange results.
If you regularly take handwritten notes that need to be entered l onto a computer later on then IRIS Notes 1.0 Executive will certainly handled the hard work for you. The 100 A4 page limitation should not be a handicap unless you are a compulsive note taker who makes a serious inroads on the tree population. Priced at around £114, IRIS Notes 1.0 Executive requires a 1GHz process with 512MB of RAM and 100MB of hard disk space running Windows XP and later.
http://www.irislink.com/c2-1626-225/IRISnotes-------The-Digital-Pen-that-types-what-you-write-.aspx#versions