Three Brando Items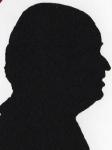 First two are a wooden (yes wood) mouse and a wooden keyboard that both feel wonderful to the touch, they really look the business when on a desk. Third a USB Card Reader that is wonderfully compact and easy to fit in a pocket this also has another purpose.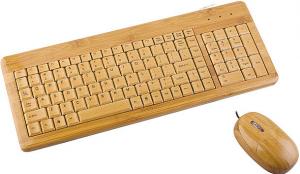 click image to enlarge
Wooden Mouse and Keyboard
When I saw these advertised I was intrigued, how do make a wooden (working) mouse and perhaps more complex a (working) wooden keyboard. Both are supplied by those all things USB Brando in Hong Kong.
The mouse is 10x6x2.5cm and weights 93grams, it has a 1.4metre USB lead, the top and sides are bamboo with only the clear plastic scroll wheel spoiling the overall light wood effect.
The base is clear plastic with four small white plastic feet; the circuit board is visible as is the sensor for the movement control.
In use it moves smoothly around and the two buttons are responsive in fact you feel at home with it after only a minute.
The link below makes it available separately at $19 (US) however if you buy it with the keyboard you save money.
The Keyboard is perhaps even more a work of art. It uses the same Bamboo and while the keys are a wonderful feel the area surrounding them and the base have an extra shiny lacquer that is not so nice to the touch.
The keyboard is 39x15x2cm and weights 790grams. It has 105 keys with only the top row the function keys being less than fullsize. It even has the normal three LED's for Print Screen, Scroll Lock and Caps Lock cut in but no indication as too which one is which.
There is a .5cm rake from front to back which for older people might not seem enough and those used to notebook flat keyboard may seem too much. It comes with a 1.8metre USB lead and this should be adequate length.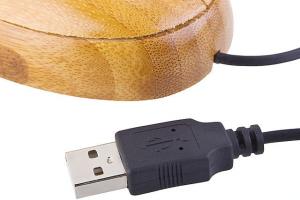 click image to enlarge
The link below makes it available separately for $39 (US) however if you buy it with the mouse you save money.
The two items purchased together (they match perfectly) are $52 (US) and remember whatever your size of order you pay a flat $3 (US) p&p.
http://usb.brando.com/usb-bamboo-keyboard-mouse_p01179c034d15.html
Spyker Card Reader
It is 8.5x5.5x1.5cm and weights only 47grams.
The USB lead clips in underneath. The front has a SIM card slot. The left side slots for MS and MS Duo and also a slot for Compact Flash (this slot will not take Micro Drives). The right side has xD, has M2 and Micro SD and a third slot for DS, SDHC, MMC and Mini SD. The unusual one is of course the SIM card reader slot.
It has another surprise in that the top lifts up and reveals five internal card storage slots four of which can store two different card types so in all nine different storage cards can be stored under the lid of this card reader.
This is available from the link below for $19 (US) plus $3 (US) p&p whatever the size of the order.
http://usb.brando.com/usb-multi-card-reader-with-memory-card-storage-box_p01178c031d15.html
All the three items above are stated to work with both Windows and MAC the latter OS10 and above.