Keep Warm With Brando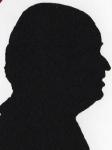 Two USB devices that can help keep you warm during chilly weather, neither is an item of clothing. First a cup warmer and second a lunch box warmer, both from those clever people in Hong Kong who do all things USB. Finally a device that works out how much power your PC can save without shutting it down.
3 in 1 USB Cup Warmer
This is something I have seen before but not in the format supplied here.
It is 16cm wide 14cm deep and 3cm high apart from the front that has the display screen and here it is 7cm high.
The rear of the unit has a one metre long hard wired USB lead; to the right of this is a push button to control the warming plate that is most of the top of the unit. Along side of this are two USB ports, another two USB ports are the other side of the hard wired USB lead. There is a red LED warning on the right front side when the cup warmer is working.
The front has the oval shaped 4.5cm long black on blue screen. This is powered by a supplied internal battery so even if the PC loses power the clock will remain functioning.
It displays time, month, date and day. It also displays the temperature of the cup warming pad. All the settings and display are controlled by three small push buttons on the front of the unit.
The maximum temperature that the cup warmer can reach is 60degrees centigrade.
Available from the link below for $22 US plus $3 US post and packing.
http://usb.brando.com/3-in-1-usb-combo-cup-warmer_p01103c050d015.html
Keep Warm Lunch Box
Something I have never heard of before a fabric USB warmed lunch box. It is 19x15x10cm. Mine was a green colour but according to the box they are also available in light blue or pink. Both short sides and the front long side are on a zip.
The top has a carry handle. So should you buy food from a takeaway and want to keep it warm just warm up the lunch box from any USB socket (a one metre extension lead is supplied) and then place the container in the lunch box to allow the food to be kept warm in cold weather.
It should just about be big enough to cope with Fish and Chips. For a longer period something like a Cornish pasty should stay warm even if you brought it from home. However the smell in the office for several hours may not be appreciated by anyone trying to lose weight.
Available from the link below for $17 US plus $3 US post and packing.
http://usb.brando.com/usb-lunchbox-warmer-ii_p01229c035d15.html
EcoButton
This is something I looked at last year. However it came from another source and is well worth another look if only because we all should be trying to save power.
It is a power save mode that works instantly and even tells you how much power and money you have saved by doing so.
It fits onto any USB port and on first use finds out just how much power it can cut without stopping the PC being immediately able to resume from where you left off, so you can even save money when you go to make a cup of coffee and definitely while you eat lunch. This little device can even lower your carbon footprint.
It is a circular 5cm button it is only 1.5cm tall and as stated attaches by USB lead to your PC. The bold statement on the packaging is that it can save £65 per year and this is equivalent to 135kg of CO2 there is of course an asterisk but this comes down to the button being in use for four hours a day over the year, hardly a huge amount of time. Last year the claim was £50 but that is only down to the spiralling cost of electricity.
Available from the link below for $14 US plus $3 US post and packing.