Ruby Red Drive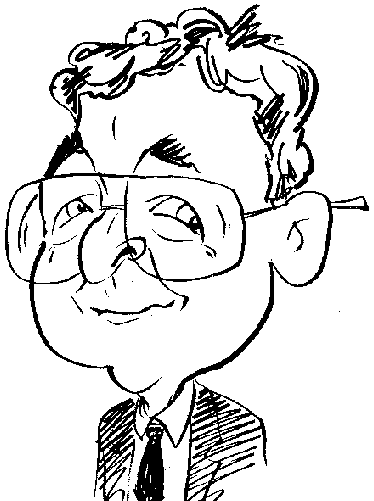 No matter how much hard disk storage space we start with, there will come a time when more is required either for local use or as a means of transporting data.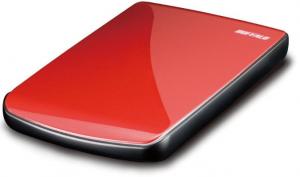 click image to enlarge
Described as a compact, lightweight, portable storage solution, the Buffalo MiniStationLite is an external hard drive. This product is available in Crystal Black, Ruby Red or Pearl White with a choice of 250, 320 or 500GB capacity. This review is based on the Ruby Red 250GB model.
Comparable to the Seagate's FreeAgent Go with regards to size and weight, the MiniStationLite dimensions are 129.6 x 80.6 x 15.5mm and weighs 190g. Obviously the developers of this product believe that the user will want to keep this drive close to the host computer, which can be Windows or Mac based, as the supplied USB lead is rather short in length, measuring just 32cm. The MiniStationLite's USB mini port is sunken into the drive's body which can make inserting the lead a little tricky and this is not helped by the lead's length.
When attaching this external drive to your system, it will offer to run the Buffalo Mobile Launcher software. This will place an icon in the system tray giving you access to features categorised as Easy Setup, SecureLockMobile, and Change Configuration. The Easy Setup option lets you view various User Manuals that cover topics such as SecureLockMobile, TurboUSB and DiskFormatter; install the TurboUSB software; and access a couple of utilities. The TurboUSB software, claiming to give a boost to USB performance, only affects the Buffalo drive and ignores other USB devices that may be attached.
Selecting the Utilities option gives you the opportunity to install DiskFormatter and Memeo AutoSync software. As its title indicates, DiskFormatter lets you format the Buffalo device with a choice of FAT12/FAT16/FAT32 file systems. Memeo AutoSync lets the user select the folders to be synchronised on the Buffalo device and host system. This synchronisation is an ongoing process with no option to set a schedule for the activity. In order to fully activate the Memeo AutoSync software by removing the 30-day trial limitation, you will need to enter a Product Key found on the printed documentation.
Powered via the USB connection, the Buffalo MiniStationLite is extremely quiet. The only indication you have that the device is working is the glowing Buffalo logo and a flashing light when the drive is being accessed. As is usual with this type of device, it does tend to generate some heat but this is not excessive.
With the TurboUSB software enabled on the MiniStationLite, I was expecting that there would be a boost to any data transfer. But I have to say that the results of my various read/write tests decreed otherwise especially when they were compared to those achieved by another similar device (Seagate FreeAgent Go). It took the MiniStationLite 26 seconds to write 156 image files (40.1MB of data); 34 seconds for 470 document files (12MB of data); and 103 seconds for 1.29GB of video files. While the MiniStationLite was 2 seconds faster when working with video files, it was 10 and 20 seconds slower with images and documents. Read times were 10, 24 and 159 seconds giving the Seagate product an overall advantage of 58 seconds.
Included with the MiniStationLite device is a SecureLockMobile feature. This can be used to encrypt a file or folder by dropping it into a named Encryption Box. This can have a user-definable capacity adjusted by a slider bar and a choice of AES 128-bit or AES 256-bit security level. A password of up to 63 characters can be set along with an appropriate hint. Depending upon your USB connection speed, the creation of an Encryption Box can take up to 20 minutes for every 1GB.
The Buffalo MiniStationLite requires a system running Windows 2000 and later or Mac OS 10.2.7 and later. Expect to pay in the region of £60 for this product.