Hard Drive Backup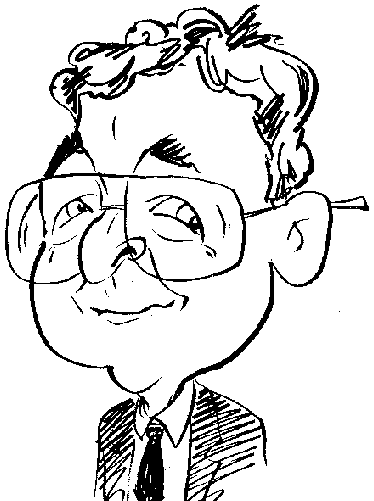 Backups, as has been stated many times, are important; not only for your peace of mind but also to ensure you have the appropriate tool to help you recover when disaster strikes.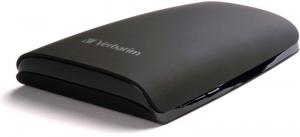 click image to enlarge
While flash memory and online storage services have made strides in offering capacity for use in making backups, the hard disk still remains a popular choice with many users especially when the hardware comes bundled with software to carry out the backing up process. One such product is a 500GB portable hard drive from Verbatim that goes under the name of Executive.
As befits its Executive status, this drive comes with its own protective pouch that is just large enough to hold the 135 x 85 x 25mm unit with the supplied USB lead situated alongside. The protective pouch, coloured black as is the drive itself, should help in keeping the drive safe during transit although it would have benefited from either a belt loop or carry handle. On removing the drive from the pouch, I was pleased to discover that Verbatim had opted for a plain black casing that had a rubberised feel to it rather than a black lacquered sheen. There is no need to worry about collecting unsightly fingerprint smears with this product.
Installation of the Executive is automatic once you have attached the drive to a spare USB port using the supplied lead. A blue glow emanates from either side at the rear to indicate that power is being received. This light will flicker when the drive is being used. A quick check revealed that Verbatim has pre-installed multi-lingual versions of the 10-page manual for the drive in PDF format. You also get three software titles to help add functionality to the drive.
Offering to help speed up the read / write capabilities of this drive is a copy of USB Turbo Speed. This software utility comes in three separate versions for use with Windows 2000, Windows XP and Windows Vista. The software makes use of data compression during file transfers to speed up any write or read processes. My tests, using various MP3, word documents and JPG image files, produced varying results. Documents and JPG files showed no improvement when writing to the Executive drive with USB Turbo Speed activated. There was, however, a one second improvement when reading data. Switching to 345 MP3 files (1GB) as the test material, there was an improvement of 27 seconds when writing and 13 seconds with reading.
While on the subject of read / write timings, this drive regularly produced faster times when reading data than writing data. Using the previously mentioned 1GB of MP3 files, writing took 118 seconds while writing required 96 seconds. Transferring 39.3MB of JPG files took 35 seconds to write and 7 seconds to read. Finally writing 522 word documents ate up 46 seconds and reading the same files was completed in 7 seconds. All these timings were conducted on a 2.6GHz system with 2.5MB RAM running Windows XP.
Along with the USB Turbo Speed software, Verbatim has bundled both back up and synchronisation software. The synchronisation aspect is covered by Verbatim Sync. This software allows you to create password protected 128-bit AES profiles that contain details of the content to be synchronised between designated devices. Among the categories that can be selected for monitoring are emails, files and favourites. For various types of backup jobs, Verbatim has included a copy of Nero BackItUp 4 Essentials. While hardly the most powerful piece of backup software currently available, this title is more than adequate for general back up tasks.
The Executive portable hard drive performed well during testing and caused no problems. Read / write speeds are acceptable for most tasks and the bundled software could prove useful if you do not already possess titles that provide this type of functionality. While there are cheaper portable drives of similar capacities currently available, this offering from Verbatim does offer some extras which could help sway the balance.
http://www.verbatim-europe.co.uk/en_1/product_2-5-portable-hard-drive-usb-2-0-executive-500gb_16172.html