A Store 'n' Go Drive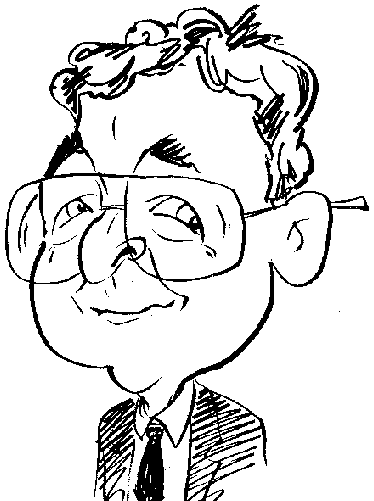 The value of data can decrease if it is not immediately available. A portable USB storage device will allow you to take your data with you on your travels.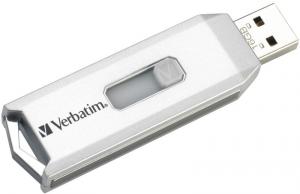 click image to enlarge
Fallible though my memory can be at times, I still have clear recollections of my first USB flash stick. This piece of kit was a Disgo unit with a capacity of 8MB that was considered to be more than adequate at that time. Giving an indication of how long ago this was, the flash stick came with a mini CD that held relevant USB drivers for various operating systems. Nowadays USB drivers form an integrated part of the operating system thus removing the need for manufacturers to include them as part of products such as the latest USB stick to arrive on my workspace for testing.
Making use of hi-speed USB 2.0 technology, this is a Verbatim Store'n'Go Drive. You may have noticed that this product is referred to as a drive. No doubt this is due to the influence of its capacity which far exceeds that of my first hard drive. This was a 20MB drive found on the Amstrad 1512. The Verbatim Store'n'Go product is rated at 32GB but actually you get 29.8GB of storage capacity – this is a common occurrence with all such devices and does not just apply to this particular product.
The Verbatim Store'n'Go is a cap-less device. By that I mean it does not have a removable cover that fits over the USB plug element when it is not in use. You are thus relieved of the worry of misplacing the cap – something that happens quite often with me as I have caps and flash sticks but they never seems to match up (it's a bit like socks when you have several odd ones that never make a pair). Instead of the removable cap, the plug element can be slid back into the body of the device for protection.
While removing the problem of a lost cap, you do need to make sure that the plug is fully extended before attempting to insert the Store'n'Go into a port. If you fail to ensure it is fully extended then there will be no connection or, even worse, a connection that is unsecured resulting in data loss or corrupted data. Keeping your thumb on the slider button, which provides the means to extend or withdraw the plug element, will help when you insert the Store'n'Go into a port.
A flashing blue light emanating from the Store'n'Go will indicate when activity is taking place between the flash drive and computer system. This light should help alleviate any problems that might occur by warning you if you attempt to remove the Store'n'Go from its port while a transfer is taking place. As well as being enhanced for Windows ReadyBoost, the Store'n'Go comes with password protection software that allows you to encrypt data using a 128-bit AES standard algorithm.
My initial set of tests using the Store'n'Go device involved Digital Vision's USB Digital TV Recorder. This product lets you record and play back digital television content using USB devices such as the Store'n'Go as the storage media. With the Store'n'Go I was able to capture up to 17½ hours of video content from a live television feed and then play back the content on various devices without any problems or image distortion. I was also able to record content on the Store'n'Go while simultaneously playing back content using other USB flash devices and vice versa.
Later tests were carried out involving copying and transferring data between a Pentium 4 2.60GHz system running Windows XP SP2 and the Store'n'Go unit. Copying 1.02GB of MP3 files (a total of 345 files) to the Store'n'Go took 160 seconds. When the content was replaced by 1129 document files (44.2MB), the transfer time required was 111 seconds. A third test involved 209 graphic image files and this took 40 seconds. Reversing the process in each case and the time required was 200 seconds for the MP3 files, 142 seconds for the numerous documents and a speedy 12 seconds for the graphic images. Obviously the Store'n'Go is not going to keep you hanging on for too long as it records and transfers data.
The Store'n'Go requires an operating system running Windows 2000 and later or Mac OS 9 and higher preferably with USB 2.0 although the product is backward compatible with USB 1.1. Expect to pay in the region of £55 for this product.
http://www.verbatim-europe.co.uk/en_1/product_store-n-go-usb-executive-32gb_15240.html