FreeAgent Storage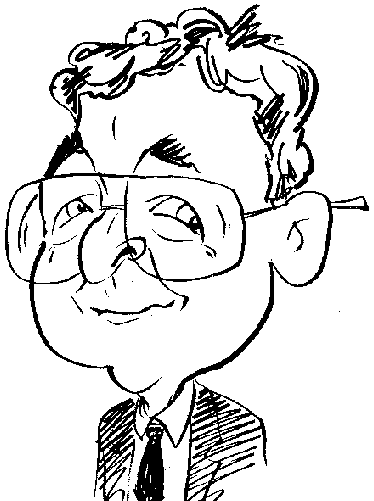 No matter how much storage space you have available for your computer, an additional wedge, presented in a stylish box, will always be welcome.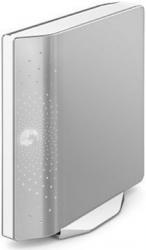 Following the migration of the computer from the study or office into the living room, more emphasis has been placed on appearance without negating performance. Naturally designers/manufacturers of peripheral devices have followed suit. We are now seeing devices being marketed on looks along with the other areas of price and performance. Printers, scanners, desktop sets and external hard drives all fall into this category. An example of this trend can be seen with the Seagate FreeAgent brand of external drives. Recently I have been checking out the FreeAgent Desk model which describes itself as being "smart, sleek and ready to work so you can play."
Available in various sizes, including the 650GB version which I have been using, this external hard drive comes with its own backup/synch software pre-loaded; a power cable with detachable two and three-pin adapters; USB 2.0 lead; plus a detachable stand with rubberised feet so that the drive can be positioned either vertically or horizontally. I opted for the horizontal orientation as I felt it offered a more secure base. I did find that the provided rubberised feet were inclined to detach at the slightest touch.
Decked out in silver, the drive has an attractive butterfly-like decoration on the front of the device. When the drive is switched on, light is emitted from the decorative pattern. The drive's dimensions are 175 x 33.7 x 172mm and it weighs 1kg. Once connected to a power source and the computer, the drive should be automatically recognised by the operation system (either Windows XP or Windows Vista) and the resident software will automatically offer to install Seagate Manager which forms part of the package. This utility provides the means to back-up data and perform a synchronisation operation.
When backing up data you are offered a choice of simple or custom task. Selecting the latter instigates a three-step wizard leads you through the process of selecting the drive/folders to be backed up; designating whether all, photos/music or a user-defined type of file should be targeted; and finally setting a schedule based on days of the week and a specific time slot plus whether encryption should be included or not.
As this drive will be expected to act primarily as a backup device, I immediately set it the task of backing up 33689MB of data spread over 14390 files. During the copying process, a red light flashes on the front of the drive while the current file/folder is displayed on the screen. The whole process, including the creation of a back-up log, took 59 minutes which worked out at a data transfer rate of 9.5Mbps. While hardly supersonic, this transfer rate compares favourable with other external drives tested on the same system.
The FreeAgent Desk is an attractive looking piece of kit that should not look out of place with most living rooms. If it had not been for the flashing light, there would have been no indication that the drive was carrying out its task, so quietly did it perform. As a green issue, the drive automatically goes into sleep mode following 15 minutes of inactivity. Supported by a 10-year warranty, the 650GB FreeAgent Desk has a recommended retail price of £75.99. The price from Amazon is £74.85 including shipping and DABs currently have it available for £63.46 including their standard shipping charge.
http://freeagent.seagate.com/en-us/hard-drive/desktop-hard-drive/Free-Agent.html