Two Photoshop CS4 Books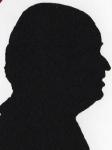 Adobe Photoshop is probably the most full featured image manipulation package on the market. The latest version is CS4 in fact there are two versions CS4 and Extended. Here I am looking at two books the first 'for Dummies and the second Digital Classroom.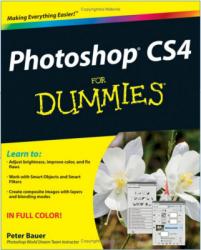 Photoshop CS4 for Dummies
I have read a good number of the Dummies books and while certain of them might be classed for novices it certainly is not the case here. While the bulk of the book is for the standard version it does mention the Extended version in the last of the main chapters, but if you have the extended version and want to get the best out of it then more detailed (heavier) books are for you.
This is written by Peter Bauer who knows more about Photoshop than most. It is broken into five parts and each part has between two and six chapters. There is of course a good table of contents and the all important index. A total of 416 pages of good helpful advice for the confused.
Part I is all about the basics and may lull the novice into thinking it will be a breeze, it won't. Part II is entitled Easy Enhancements for Digital Images, the main difference between a Dummies Book and others is that while they use words like tonality they also explain it so you do not have to keep referring to the Glossary. Part III is called Creating Art in Photoshop. While you may not want to paint in Photoshop you should understand the how's and whys and this leads into making a single image from two or more something that certain cameras now claim to help you do. Part IV Power Photoshop by now you are really in the brown stuff and it puts things more basically than many other books do so even as a non expert you stand a good chance of understanding how it functions and simply because of that you should start becoming a better user. Part V is one found in all Dummies Books that I have read the Part of Tens, things like ten reasons to own a digital camera.
This is a book once read you will return to when Photoshop will just not do what you tell it to do – probably because you are not telling it to do that thing – and a nice thing is that the numbering of each chapter is blue and then yellow and then blue again meaning that you can find the section giving you problems that little bit quicker.
The ISBN is 978-0-470-32725-8. From the publishers the stated price is £19.99. Checking Amazon it's available for £12.99 including delivery on the following link:
http://www.amazon.co.uk/gp/product/0470327251?ie=UTF8&tag=gadge0a-21&linkCode=as2&camp=1634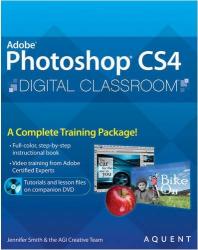 Adobe Photoshop CS4 Digital Classroom
This has 384 pages and a DVD. While only one name is given as the author Jennifer Smith it then adds the AGI Creative Team. Rather than have chapters this manual has lessons a total of 14.
While it starts with the basics it soon has you deep in Photoshop CS4 and while it is not an experts Bible it is not a beginner's tool either. Reading through the lessons with and without use of the DVD a user will of course learn.
It begins (before lesson 1) with a few pages called Starting Up and these may lull the novice into thinking they may cope. Lesson 1 Exploring Photoshop starts with what the book will get you to achieve. Lesson 2 is where the real work starts Getting To Know The Workspace. Lesson 3 Using Adobe Bridge. Lesson 4 The Basics of Working with Photoshop. Lesson 5 Making the Best Selections. Lesson 6 Painting and Retouching. Lesson 7 Creating a Good Image. Lesson 8 Getting to know Layers. Lesson 9 Taking Layers to the Max. Lesson 10 Getting Smart in Photoshop. Lesson 11 Using Adobe Photoshop Filters. Lesson 12 Creating Images for Web and Video. Lesson 13 Introducing 3D and Lesson 14 Adobe Photoshop CS4 New Features.
The lessons go from five pages to thirty two pages in length. A number of them will need to be read and reread possibly several times. Finally there is an eighteen page index.
Although this book came from Wiley in the UK it only has US and Canada prices on it $44.99 and $48.99 Canada. It is however listed on Amazon for £18.84 including delivery on the following link.
http://www.amazon.co.uk/gp/product/0470410906?ie=UTF8&tag=gadge0a-21&linkCode=as2&camp=1634
ISBN 978-0-470-41090-5