USB Gift Sets for men and women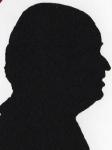 An ideal gift for a man or in the alternative pink colour equally ideal for a lady. The items in this kit perform a range of vital tasks and can all be powered from a USB port. Yes another great gift idea from those clever people in Hong Kong.
A total of five items all in a single box.
The first is a mini desk light the actual light unit is 7cm long. It comes on a circular base 5cm across and the articulated arm is 16cm long, the actual light consists of three LED's spaced 1cm apart. One side of the base has a USB plug and the other has a simple push on/off switch. It could do with an extension cable as most USB sockets are slightly inset and even though it is on the outside I could not get it to fit without one. It will however fit in the four port hub supplied.
Next a mini vacuum that could be useful for getting bits of fluff out between the keys on your keyboard. Again this needs an extension lead but like the first item will work in the four port hub supplied. It has two speeds very little suction and a little more suction. It does not have an on/off switch just the switch to increase suction. Should you extract anything then it is trapped on a gauze strip inside the unit and it will need to be manually cleaned. It is 11cm tall and 3.5cm round, it fits on a base that has a coiled lead to allow you to move it around within around 20cm of the base that again has the USB plug on it.
Something that I have seen before but is useful for those who let their tea of coffee get cold a USB cup/mug warmer. It is 2cm tall and 9.5cm across this allows a cup/mug up to 7cm to be placed on it. Again if used alone it will need an extension lead as the USB plug will not fit in most USB sockets but again it will fit in the hub supplied. It has a simple push on/off switch with a red LED when on. However most standard half pint mugs are 7.5cm across so it's no good for these, smaller based mugs and cups work fine.
Now finally the USB hub this is nearly square 9cm from front to back and 9.5cm from side to side it is 2cm tall a semi circle is cut at NW, NE, SE, and SW edges with the four ports in these insets. It comes with a 1.5 metre lead on the USB plug. As stated all three items above will fit in and leave one port free, these are all low speed items so do not plug a high speed item in with them of it's performance will be naff. There is a small opaque mug 8.5cm tall beaker provided that fits in a small recess in the middle of the top of the hub. In the centre are a triangle of three pin hole LED's blue, green and red. These come on singly or in pairs and can look great especially with a small amount of clear liquid in the beaker. Reading the instructions I see this beaker is described as a pen holder.
The items above are what are in the men's set. They are all apart from the opaque beaker silver grey and black. Should you need instructions two single sided sheets are supplied with two items per sheet.
Now the ladies kit much the same – with two exception – as the mans kit but read pink for silver grey. The two changes are that you do not get the cup/mug warmer or the desk light. The two replacement items are a USB lighted mirror and a USB fan.
The USB lighted mirror is 9cm round and 3.5cm tall, it opens like a compact and the mirror is round but the bottom 20% is cut of giving a 80% circle. Around the total edge is a defused light. This is controlled by a simple on/off push switch 90 degrees to the left of the USB plug as with the other items it may well struggle to fit in a normal socket so either use the hub described above or a USB extension lead.
Finally the USB Fan this gives a good breeze and probably will be far more effective at removing fluff etc from a keyboard than the rather lacklustre vacuum mentioned in the men's kit above. The base is circular and 5.5cm across the base is 2cm high. The articulated arm is 18cm but it can be a little unstable on the base that could do with a little more weight, another solution would be a good dollop of blu tack under it. There is a simple push on/off switch 90 degrees from the USB plug. Same problems as the other items but of course it works fine with their special shaped hub or an extension lead.
Either or the sets are $29.50US plus $3US P&P anywhere in the world the two links are below.
http://usb.brando.com.hk/prod_detail.php?prod_id=00320