Adaptable microSD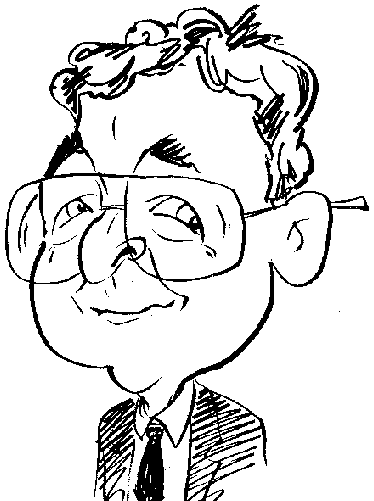 Review controls
My first SD card had a capacity of 32MB but today's storage needs call for more space such as that found on the smallest (with regards to physical size) memory card.
Buy Now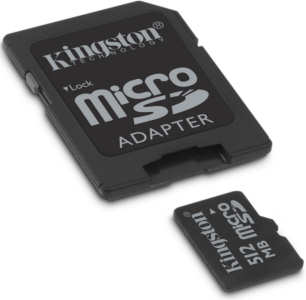 Kingston Technology has recently added a new SD product to its portfolio of portable storage devices. However before revealing more about this Kingston product, lets take a brief look at some background details regarding the SD format.
Mobile phones, digital cameras, early MP3 players and PIMs (Personal Information Managers) all have roles to play in this modern technological world while making use of memory cards as their preferred storage medium. Although there are some exceptions, especially with one company that only uses its own proprietary type of memory card; many manufacturers opt for the SD format. This non-volatile memory card has become a popular choice throughout this modern digital, mobile world.
The SD technology was developed as the result of collaboration between Matsushita (Better known as Panasonic), SanDisk and Toshiba. While being based on the MMC (MultiMediaCard) format, which requires the same size slot as SD the design of the SD card was such that it could only be inserted the right way up so that the necessary contact between the card and reading device was made. The SD format also featured a right-protect tab to help keep safe important data. Recent developments have seen the introduction of both miniSD and microSD (originally known as TransFlash) products to sit alongside the original postage stamp size offering.
In an attempt to cover the full spectrum of the SD range, Kingston Technology has developed a product that consists of a microSD card along with adapters to convert the card to either miniSD or full-size SD card. This product, supplied in a handy plastic travel case, is available in 512MB, 1GB or 2GB capacities. I have been using the 1GB version with a variety of devices. The actual microSD card, as you might suppose from the micro designation, is small. In fact it is smaller than a figure nail and measures just 11 x 15 x 1mm. When necessary this card can easily be slotted into the supplied adapter and used with the required device.
Depending upon the capacity of the microSD card you should be able to store numerous images, music tracks, audio books and even video clips. See the table below for more exact figures relating to the 1GB version of this card.
Images
Music
Audio Books
Video
1.3MP
3MP
5MP
MP3/WMA
1572
904
595
190
102
68 mins
The versatility of this package could prove useful for those with a variety of devices that make use of different types of SD cards. Checking the Kingston Technology website revealed a price of $14 for the 1GB version; yet within the UK users will need to pay £12.45 when purchasing this item locally. Perhaps this is one of those occasions when the route to take is to buy online.
Example price : Amazon sell the 2Gbyte microSD for only £11.99 :
http://www.amazon.co.uk/gp/product/B000NIX2MM