Lost & Found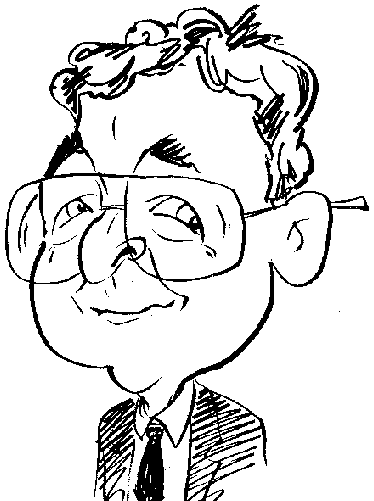 Review controls
Have you noticed how inanimate objects have a propensity to move from where you placed them? Then perhaps your memory is like mine.
It has been known for me to have, what a family member refers to as, a "senior moment" from time to time. This occasional memory lapse can sometime be a cause for amusement (generally for others) but can also result in frustration especially when you have forgotten where you put something of importance that you really need. Offering to help with this problem of locating items is the appropriately named Loc8tor device.
Available in either Standard or Plus packs, this product makes use of wireless technology. It can be used to locate tagged items and can also set up alerts that are automatically activated if a specific item moves outside a set defined safe zone. The kit consists of a receiver unit and transmitter tags that can be attached to various items using the supplied key-ring loops and adhesive pads.
The receiver, similar in appearance to some mobile phones, fits easily into a pocket. It is silver in colour and is constructed of lightweight plastic. The top half of the receiver slides forward to reveal a 30 x 34mm LCD screen. At the bottom of the unit is a navigation wheel with a centrally positioned white button. Further buttons, coloured grey, red, blue and yellow, are arranged on either side of the navigation wheel. Pressing on any of the buttons will power up the screen. Different coloured buttons are used for the different features supported by the Loc8tor.
Once the receiver has been turned on you can proceed to register the supplied tags. This is a simple process consisting of placing the receiver and tag in close proximity; pressing the yellow button; and following the on-screen instructions. As the receiver can handle multiple tags, you have the option to name individual tags, using an on-screen keyboard, to help with identification. The Plus product comes with three homing tags and more can be purchased if required.
Once tags have been registered, these will be displayed on the screen ready for you to select which one needs to be located. As long as the tag is within the device's range of operation (quoted at 600 feet or 183 metre). The receiver will provide basic directional information, on a line-of-sight basis, in the form of a pointer and an optional audio sound. The located tag will also issue a beeping sound.
Testing this location feature in various environments produced mixed results. In doors the Loc8tor quick latched on to tags and directed me to the appropriate location. However moving outside was less successful. No doubt in ideal conditions, with open spaces and few or no obstructions, then the theoretical 183 metres should be possible. However in my local supermarket with its enclosed parking area, the receiver responded with messages regarding a failure to make a connection and recommendations to move to another location. This situation continued until I was within 30 metres of my car. I was able to see my parked car before the Loc8tor offered any assistance in locating the tag inside the vehicle.
As well as being able to locate items, Loc8tor can also be used to protect tagged items from unauthorised removal. This feature works on the basis that a pre-defined distance between the receiver and tag is set. If the distance is exceeded by the item being moved then the tag will beep, the receiver will vibrate and an alarm will be heard. On-screen identification will provide additional feedback. However this feature is only of real use if the receiver is in a fixed location otherwise it will have a compromising effect on the set distance. Another disadvantage of this feature is that setting the distance relies a great deal on guesswork as adjustment is made on a percentage basis with no real feedback as to the actual distance being set.
Loc8tor Plus also contains a Panic tag. This particular tag can be issues to a child or other dependent and can be activated by pressing a button on the tag. A signal will then be sent to the receiver to activate an alarm. You can then use the receiver in the normal manner to locate the tag. However the tag and receiver will need to be within the set range.
The receiver unit requires a couple of AAA batteries while tags are powered by SR54 (silver oxide) batteries. The system does work although I do have some concerns over the signal range especially in certain environments. All I need now, just to make it perfect, is to remember where I put the receiver after I last used it. The Plus pack costs £99 with additional Panic/Homing tags costing £29.99 for two and Homing tags priced at £24.99 a pair.