Double Data Protection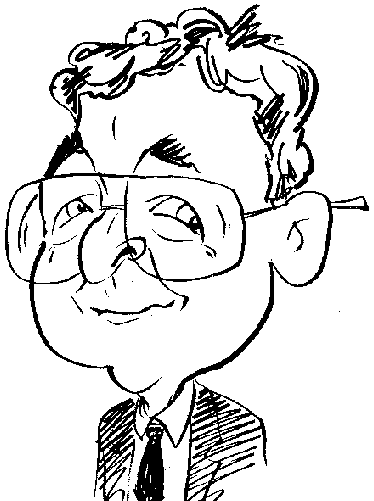 Extra measures are a sensible precaution when storing your data on a portable hard drive. One company which offers to help in this respect is iStorage.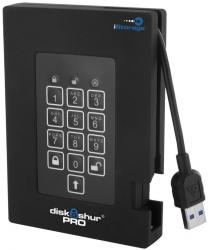 click image to enlarge
While many manufacturers of external hard drives bundle an appropriate data encryption tool to help safeguard the driver's content from unauthorised eyes, there is one company who takes the responsibility for data protection one stage further. That company is iStorage Ltd with products such as diskAshur Pro. This product is an external, portable drive that is currently available in capacities of 500, 1000, 1500 and 2000GB. I have had the opportunity to check out the 500GB version of the diskAshur Pro.
Unpacking the product reveals a small, black compressed rubber encased device with dimensions of 120 x 84.5 x 19mm (H x W x D) and weighing 190g. An integrated USB 3.0 lead is affixed to the right side of the drive and the lead resides in a channel when it is not needed. A USB extension Y cable with USB 2 and USB 3 connection strands is included plus a travel pouch with a Velcro fastener for when moving between locations.
As with other iStorage external drives and even flash sticks, the user will need to enter the correct PIN before they can inspect and access the content stored within the device. This PIN is entered from a keypad embedded into the front of the device's compressed rubber body. This keypad is claimed to be wear and tear resistant to help ensure that they should be no way that an unauthorised person could work out frequently accessed keys from marks caused by constant use.
The PIN, which needs to be between 7 and 16 digits in length and not follow certain patterns, is user specified following a series of instructions on a single A5 sheet of paper that makes up the Quick Start Guide. The six steps involved in the instructions seemed simple enough yet several failed attempts ate up well over 40 minutes before I was able to complete them to the satisfaction of the diskAshur device.
With the drive in an unlocked state, I should have been able to make use of its storage space. However my Windows 7 system failed to recognise the diskAshure as a drive on my computer. Checking the lead connection and even rebooting the computer failed to solve the problem. While the drive was not listed among those available, the diskAshure was featured among the Devices & Printers but this did not help in gaining access to the drive's capacity. However its presence in Devices & Printers gave me the clue that maybe the drive needed to be initialised before it was added to the available drives on my computer.
This process requires you to follow a number of steps and rather than list them I will just point you towards the Microsoft web site in case you encounter this problem at any time. Once I have completed this process, taking less time that the PIN creation stage, the drive was recognised and I was able to access its storage space.
After my initial problems, with both setting up of the initial PIN and getting my Windows systems (I tried the device on three separate computers) to recognised and grant access to the drive's content, the diskAshur proved more amenable. I was able to copy data to and from this portable hard drive without any problems. It was immediately obvious that this drive was far quicker when transferring data to another destination rather than receiving content. See table for specific timings.
diskAshur Pro 500GB Timings

| | Read | Write |
| --- | --- | --- |
| Documents 23.2MB | 4 seconds | 12 seconds |
| Music 9.34GB | 2 minutes 57 seconds | 7 minutes 59 seconds |
| Videos 14.7GB | 2 minutes 21 seconds | 7 minutes 28 seconds |
The diskAshur Pro drive seamlessly encrypts its data in real time using XTS-AES 256-bit hardware encryption as part of its overall protection scheme. If the drive happens to fall into the wrong hands then this protection scheme springs into action and should be enough to ensure that the drive's content will be inaccessible to unauthorised visitors.
The PIN access code feature has been set up so that several unsuccessful attempts to guess the code will result in the drive needing to be disconnected and then reconnected before further attempts can be carried out. If this situation continues then it is "man-the-lifeboats" as the encryption key is destroyed thus rendering the data useless. A total reset will be required before the drive can be used.
Once set up this is a useful product with layers of data protection. However I still have reservations about the set up procedure and the difficulties I encountered with this product. Prices for this device are as follows:-
500GB - £209
1000GB - £269
1500GB - £319
2000GB - £329
diskAshur Pro 500GB

| | |
| --- | --- |
| USB Interface | USB 3.0 backwards compatible 2.0/1.1 |
| Power supply | Bus powered |
| Buffer size | 8MB |
| RPM | 5400 RPM |
| Dimensions | 120 x 84.5 x 19mm (H x W x D) |
| Warranty | 2 year limited |