Memory upgrade made easy

Power users will often find that increasing the amount of RAM over and above the "basic" amount that is generally installed in a PC will produce a worthwhile increase in performance as the performance of serious gaming or video type applications is frequently tied to the amount of available memory. Using the Memory Search on the Kingston Technology (KT) website enables one to identify what RAM is required for a particular machine and provides guidance in carrying out the upgrade so that the user can tackle the job with confidence.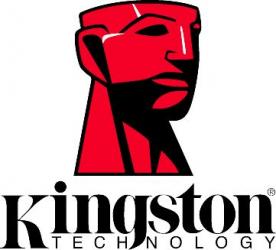 Although KT's goal is to sell its RAM, and it claims to be "the world's independent memory leader", it does not over-hype the benefits. One of the FAQs points out that: "Additional memory will not necessarily increase the performance of your computer. It will allow you to run more programs or processes at once or more memory intensive programs. There may be a performance increase if the original amount of memory installed was close to insufficient for the programs and processes you use the computer for."
Hence, those who just browse the web, send/receive emails and use Word will not see any benefit. On the other hand photo editing, video and speech recognition software are some of those applications which will benefit from the extra RAM – especially if a number of these applications are in use at the same time. In fact, the minimum requirement for one well known graphics program is 2GB RAM – but '8GB is recommended'.
The Kingston Technologie's web site is quite comprehensive and covers a whole range of memory products including USB flash drives and memory cards for digital cameras and phones and not just those required for PC upgrades but these others are not of our immediate concern.
The Memory Search facility of the kingston.com site gives one a number of choices. The relevant one is Find Memory for Desktop/Notebook. Here, it is just a matter of selecting Manufacturer, Product Line and then Model to arrive at the specification for the system in question. For my HP Pavilion, it indicated that there were two memory sockets and that 2, 4 or 8GB 'removable' modules could be used. In fact, the 6GB memory actually installed consisted of one 4 and one 2GB module. Having decided what is required, the site gives you a choice of vendors who will be able to supply.
For those who are unfamiliar with the insides of a PC, there are a number of guides in the FAQs portion of the Support section of the site. In particular, 'How do I install memory into my computer?' covered a lot of useful ground as did 'What is ESD?' This latter section on ElectroStatic Discharge could, by the way, have been more prominent.
Carrying out the upgrade should be straightforward for anyone who has had even a modicum of experience of working on PCs. For example, I only had to undo one screw in order to remove the side panel of the machine and access the memory slots. Then, observing the electrostatic precautions including using an ESD wrist strap, it was a simple task to remove the existing modules and replace them with the larger capacity ones.
Once this was done I checked that, under the System details in Control Panel, that the upgrade had 'taken' and the new amount of RAM was shown prior to replacing the side cover of the machine. Overall, I did not encounter any problems and was up and running again after what seemed to be just a few minutes – far less time than if I had taken the machine to a local PC dealer and, obviously, cheaper. Even if you are not contemplating an immediate upgrade, go to the Kingston web site and find out what options are available to you.