A Laptop Tablet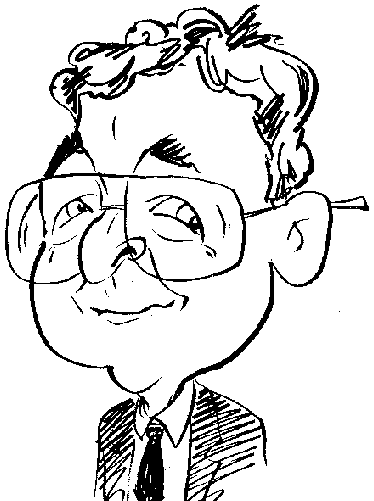 Review controls
Is it a laptop? Or is it a tablet? In fact the Pavilion 11 x360 PC is a hybrid as it combines the look, feel and functionality of a laptop with that of a tablet through its screen capability to swivel through 360 degrees, hence the x360 part of the product's title.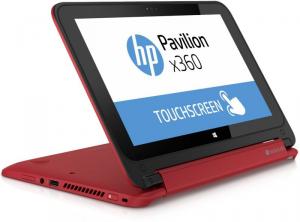 click image to enlarge
Basically this is a laptop device that is decked out in eye-catching red livery and is definitely not a product that will easily be overlooked. The HP Pavilion 11 dimensions are 308 x 215 x 21.9mm while its weight is 1.4kg. As you raise the lid of the laptop, revealing its 11.6-inch HD touch screen, you can keep on going until the lid folds back on itself to convert the laptop into tablet mode. This switch is achieved by the device's hinge which can move through the full 360 degrees.
In this mode you can make full use of the screen's touch capability. However I found it rather uncomfortable holding the device due to the presence of the keyboard on the underside of the unit. To get round this problem I tended to place a book or something similar between my supporting hand and the Pavilion's keyboard.
Whether being use in laptop or tablet mode, the Pavilion's HD touch screen delivers a resolution of 1366 x 768 pixels. This is fine for most tasks including watching a HD video, surfing the web, composing documents and playing games. There is support for the usual tap, swipe and pinch options which come into their own especially when the device is in tablet mode. Mounted on top of the screen is a HP TrueVision HD webcam which is supported by an integrated dual array digital microphone for Skype video calling.
Taking up the lower half of the laptop is a keyboard set in a brushed metallic surround. The keys are of a reasonable size although some might find the lack of any tactile feedback to be a little disconcerting. Positioned below the keyboard is a regulation touchpad. The lack of a power button in this area was a little worrying until I discovered the location to where it had been move.
Unlike the majority of laptops, which I have looked at and made use of, this hybrid device places its power button on the left side of the product's body rather than on the inside with the keyboard. Keeping the power button company are ventilation slots, USB 2.0 port, 3.5mm jack socket for attaching a headset and a volume adjustment rocker.
The opposite side of the pavilion's body is more heavily populated. There are two mode USB port covering 2.0 and 3.0 plus a socket for HDMI and a SD memory card slot. You get an integrated 10/100 BASE-T Ethernet connection. Completing this side is the mains power socket using the supplied two-piece lead.
At the heart of this HP Pavilion device is an Intel Celeron N2820 processor rated at 2.13GHz with Intel HD Graphics and 1MB cache. As standard you get a single block of 4GB of 1600MHz DDR3 SDRAM. Internal storage is covered by a 500GB 5400rpm SATA hard drive. The lack of an optical drive is partial compensated by the USB ports allowing the user to attach an external hard drive or various flash sticks to store content or install applications not available from the Windows Store.
One additional feature of this Pavilion product, heavily promoted on the device's packaging and on the unit itself, is the presence of Dr Dre's Beats Audio (now being acquired by Apple) technology. HP believes that the combination of Beats Audio with optimised dual speakers will make the Pavilion capable of delivering the best sounding richest audio experience on a PC and I am not going to argue with this claim. The Pavilion 11 comes with the HP Connected Music software which allows the user unlimited access to 12 months of radio playlists with the possible chance of maybe winning concert tickets for their preferred artist.
The HP Pavilion 11 x360 comes with 64-bit Windows 8.1 pre-installed. Along with the previously mentioned HP Connected Music, you get various other HP offerings including Connected Photo and SimplePass plus CyberLink PowerDVD, CyberLink YouCam DE, 7-Zip, 25GB of free storage with Box and a trial version of McAfee. Apart from the initial set-up, boot up time was in the vicinity of 43 seconds. Battery life was disappointing as I often struggled to get more than five hours of general use before a forced shut down occurred.
Supplied with a one-year limited parts, labour, pickup and return service, the HP Pavilion 11 x360 product is priced at £329.
http://store.hp.com/UKStore/Merch/Product.aspx?id=G2C03EA&opt=ABU&sel=PCNB