Secure Deletion of Hard Discs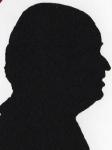 If you are like me and have old PC's that you would happily give to charity – my oldest is Windows 95 – but worry about the wrong people getting access to data on its hard disc, then I may have found a solution. This is really intended for business use on the grounds of cost.
One solution is to take a spade or similar device to the hard drive and physically destroy it but that means removing it and the whole PC becomes less desirable to the charity.
Secure deletion of the hard disc and its contents will take time it is no use just deleting the operating system as those 'who know' can still get the data back. Things like your bank details etc are there for those who know how to.
So a secure deletion means the data needs to be over written more than once and the package here can do so.
This actual package I am testing is not often available to the public and the company selling it will only supply to a minimum order of £250 that means that this is mainly used by companies and of course their data can contain information often useful to more than the average thief who is looking to strip your bank account or run up your credit card bill.
Data on company PCs can be useful to their competitors and this could even mean the loss of hundreds or thousands of jobs if it falls into the wrong hands.
So often you read of data being stolen that affects the NHS this is sometimes moved around insecurely so old redundant PCs are something that need to be clean and I am not talking about germs but having relics of old data that can be pieced together again. No doubt the people concerned spend a lot of time doing so with the assumption that it will be worth their effort.
One thing that you need to do before you attach the bootable USB stick is to set your PC to boot from USB before the units internal hard disc. If your BIOS does not allow this then this solution does not work.
A little niggle I had was that it was supplied to me on a 'key' USB stick and this was a fraction wider than most USB devices so would not fit into the ports on the notebook I choose to wipe. It was a problem easy to solve by using a USB lead extender cable. In fact this problem has occurred with some other USB sticks recently so I was prepared but it is something that should not occur.
So having set my BIOS to boot from USB rather than Hard Disc first I then rebooted with the USB stick attached to the notebook.
A Tabernus screen appeared on the notebook and then after asking a few straightforward questions the process began. I started at 16.32 and the detailed screen said that a three pass overwrite would take 1 hour and 55 minutes. At 17.04 the on screen counter reached 25%, 17.36 it got to 50%, 18.09 75% was reached and it finished at 18.43. As those with basic maths qualifications will have calculated this was 16 minutes longer than stated.
I did not mind as I was kept informed by a % completed display and as anyone who has done similar things providing the display keeps moving regularly you assume all in well.
The hard disc in this unit was 59GB so I am sure a larger hard disc would take a lot longer.
The stated minimum system requirements are 256MB or more memory, USB2 and as stated ability to boot from USB.
Purchase can be conducted over the web so the USB stick problem would not be relevant as you download everything to a USB stick of your own. For those who are interested the three pass option I used carries US Department of Defence 5220.22M certification. The software also supports servers and SSD drives.
For an end user there are other far cheaper – probably less secure – options around, for a business a fee of £250 (minimum charge) is perhaps not a great problem.
Contact Tabernus in the UK uksales@tabernus.com or check their website www.tabernusuk.co.uk for more details and even a video.