Viewsonic All In One Plus VSD241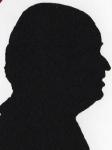 This is a large screen All In One device – not a print/scan/copy – but an Android device built into the screen of this 24inch offering so you have touch. If you wish you can connect any other PC or notebook to the screen using HDMI to get a large display.

click image to enlarge
The ViewSonic VSD241 measures 60.5x41.5x3cm. The viewable screen is 51.5x29.5cm which gives the notional diagonal imperial measurement of 23½ inches. The display is full HD 1920x1080 and I viewed various videos and movies both from the Android and PC interfaces and they both were excellent.
I am sure the built in 1.7GHz Quad Core NVidia processor make the movies and indeed all applications used function crisply.
Above the top centre of the screen is a 2MP webcam ideal for videoing with Skype etc. There is also a pin hole microphone. Apart from excellent Wi-Fi there is also rather good Bluetooth and without internal batteries to discharge you can afford to use it fulltime and save any extra cables for those who prefer a keyboard to onscreen use.
There is an adjustable book stand at the back and under this are an Ethernet port, DC lead connection and HDMI. The unit will also function well on Wi-Fi (b, g and n). It also supports MHL which means your phone or Tablet can be charging and transmitting data or video onto the main screen.
Under the screen at the front is a long strip which is a pair of quite good speakers. Between the two speakers are five buttons the centre one is on/off and all you will really need to use this as a large Android device. Press this button and after a few seconds while it checks if anything is powered on connected to the HDMI connection you see the Viewsonic bird logo very bright and striking. It then boots to Android and you have a perfectly useable Android device with a large touch screen.
Behind a clip in cover on the back right are a line of ports. Two USB, a Micro USB, a Mini USB, SD Card and headphone socket. With the aid of these you have a lot more connectivity than with most Android devices. What you do not have is of course portability and the ability to use it on battery.
Bootup time in total is 22 seconds and this includes the time checking for a live connection on the HDMI. In fact it is possible to run both whatever the HDMI lead is connected to and the Android concurrently.
The version of Android is 4.2.1 and it runs almost all Android Apps the exception are a few games and Apps that are made to work on small screens.
As an external monitor for a PC or Notebook it also works well but with no USB up port there is no ability for this to run touch so either the Notebook or PC keyboard/mouse would be required.
With the right Apps a lot of people could run their lives from it without a PC. Things like WWW browsing and Email work as well if not better than they do on an Android phone or tablet.
Office Suite Pro is included and you can also download items from the Google Play Store.
This is a very nice unit which is available from the first link below for £451.20 with free delivery.
http://www.amazon.co.uk/gp/product/B00GGCK4FC?ie=UTF8&tag=gadge0a-21&linkCode=as2&camp=1634