A Kobo 10-inch Tablet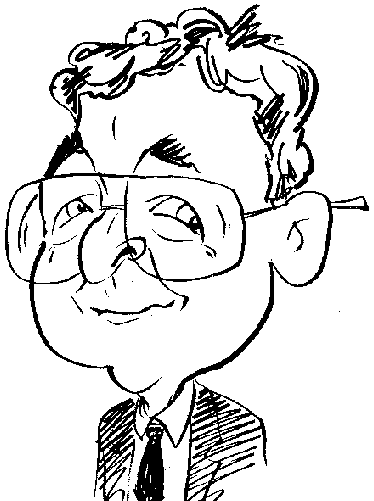 Review controls
As a store within a store, Kobo offers readers a viable alternative to that available from the Amazon Kindle family. Kobo even offers a full fledged tablet option.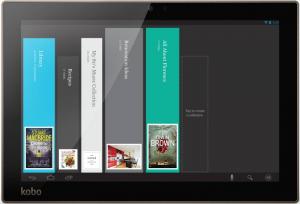 click image to enlarge
The Kobo Arc 10 HD+ could be accused of having a split personality. The device could be considered to be your personal eBook Reader or you might prefer to regard it as an Android tablet with all that that entails. In fact the Kobo Arc 10 HD+ fulfils both of these functions within a single device.
Opening the box of Kobo's latest addition to its family of products reveals the main unit decked out in black, a micro to standard USB lead which slots into a three-pin adapter plug for mains charging, and a concertina-style Getting Started guide. Taking my lead from the positioning of some of the unit's features, I will henceforth refer to this device as a tablet rather than an oversized eBook Reader.
With dimensions of 253 x 172 x 9.9mm (W x H x D) you are unlikely to slip this tablet into your pocket especially as its weight of 627g could put a strain on your clothing. The tablet's 10.1-inch HD+ touch capacitive screen delivers a resolution of 2560 x 1600 pixels at 300ppi that enables 1080p video watching. Even on the rare occasions when direct sunlight was part of the equation during the review process, this screen produced a bright, clear and colour-rich display that masked the finger smears that were clearly visible when the device was in sleep or shut down mode.
External controls are limited to a red power slider at the top right with a volume rocker completing that corner. A 3.5mm headphone socket, micro USB and micro HDMI Out ports are positioned on the left side of the unit. Taking up a central position on the top left is a 1.3MP (720p) HD camera while a Kobo logo is situated in the lower left corner. The positioning of the controls and connections all point towards a landscape orientation when using this tablet.
Powering up the Kobo tablet for the first time activates a short set-up routine as you are offered a choice of available Wi-Fi network links that are detected. An automatic check will be made for any upgrades that might be available. Any that are found will be installed and an Android style interface based on your Kobo library of reading material, will be set up. Generally it took 33 seconds for this screen to appear from power up.
Taking up most of this introductory Home screen will be the titles in your Kobo library with indications of how much reading time each title will require. Links to favourite authors are provides with suggestions for further possible readings. As the layout of your library options can change, you do need to keep your wits about you when attempting to automatically select a favourite option and it could have been moved to another position in the layout.
On the left of the screen is a customisable vertical bar with links to various options such as the Kobo Store, Gmail, Get Apps, Browser and Facebook. Running across the bottom of the screen are the usual Back, Home and Menu buttons on the left while links to Voice Commands, Search and Apps sit on the right side.
Purchasing books is both straightforward and quick once your account has been created. However do be prepared to receive suggestions, special offers and mailings on an almost daily basis from Kobo. When reading books from your library there is a choice of three fonts with different sizes available from a slider bar. You can switch between a Classic, Night or Sepia reading theme plus set the orientation to automatic, Portrait or Landscape. Features such as adding notes, checking the meaning of words are available. There is also the Kobo Beyond the Book feature for discovering background details of a particular title. A recent agreement between Kobo and Pocket means you can use the Pocket service to save articles from the Web for future reading.
Of course purchasing and reading books is not the only function of this tablet. The Kobo Arc runs on Android 4.2.2 powered by a quad-core 1.80GHz processor with 2GB of memory and 16GB of storage (12.9GB available to the user). As there is no SD card option you are limited to this amount of storage. Along with the previously mentioned camera, USB, HDMI and headphones connection options, the Kobo Arc has dual stereo speakers and a built-in microphone plus gyroscope, accelerometer and ambient light sensors as you change how the tablet is held and for different lighting conditions.
A range of apps come pre-installed on the tablet. Along with the Kobo Store and Play Store, you can make use of several social networking apps such as Facebook, Twitter and Skype. There are various advert-infested games from Wild Tangent to supplement those available from the Play Store. Other apps include OfficeSuite, McAfee, Firefox, Chrome, Google +, Gmail, Maps and Pocket. There are also apps for listening to your favourite music and watching videos.
The Kobo Arc 10 HD+ performed well during my testing, handling all the tasks asked of it with ease. However I did find that it was rather difficult to balance one-handed as it had a tendency of sliding if not held exactly level. This criticism apart, I was impressed with this product. At its price point of £299.99 you are hardly going to choose this device as an eBook Reader but consider it as a 10-inch tablet with excellent eBook Reader functionality and that is another matter entirely.