Lenovo IdeaPad Z570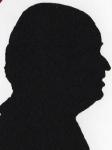 Review controls
Several people have pointed out to me that it has been a long time since anything from Lenovo has been reviewed so here is one of their latest notebooks a very powerful Intel i5 quad core machine with 6GB of RAM.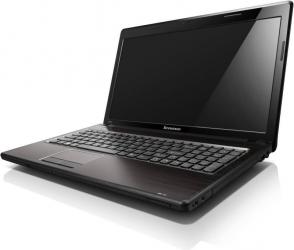 click image to enlarge
The Lenovo IdeaPad Z570 measures 37.5x24x3cm the latter at the rear and only 2cm at the front. It weights 2.6kilos. The viewable screen is 34x19.5cm which gives the notional imperial diagonal measurement of 15.6inches. Mine was two shades of grey except around the screen where it is the normal shiny black. The screen is reflective but a lot less than some.
The left side starts with Kensington Lock port, then the DC input, VGA out, HDMI out, e-SATA and finally a USB2 port. The back is clear as the base of the screen does cover it by 1.5cm. The right side has Ethernet, a USB2 port, the DVD multi drive, another USB2 port and finally two 3.5mm sockets for external microphone and earphones.
The front has four pin hole LED's towards the centre, a slider switch towards the left to turn the NVIDIA GPU on or off, to the right of the centre another slider to turn wireless on or off and finally towards the right a multi card slot.
Open the lid to reveal a 102key keyboard this starts 4.5cm from the rear and ends 9.5cm from the front with over 1.5cm clear each side. All the keys – apart from the function keys are full size and well spaced with .2mm clear all round each key. You will have realised that it has a full numeric keyboard to the right of the main one.
There is a 10x5cm trackpad placed 9cm from the left and 18cm from the right, this is a bigger differential than with some.
Behind the keyboard is the on/off button near the left and five other buttons all with LEDs towards the right, there are two small speakers 4.2x1.5cm on the left and right, for me anyway the volume levels were no more than adequate.
Finally just to the right of the on/off button a tiny unmarked flush button that performs a complete restore by default this is the factory backup in a hidden partition but it can be your own from CD or DVD's very efficient and I did the total restore in 15minutes which I find amazing, given how long normal Windows installs take. In case you are worried this button cannot be pressed by mistake and you then need to confirm more than once this is what you want to do. Unlike a System Restore that can be done to 'last known good state' it is destructive and any non backed up data is lost. However if the system will not boot unless the 'C' partition is corrupted you can start again.
This runs Windows Home Premium 64bit version with 6GB of RAM (other amounts of RAM are available) and the Intel Core i5 2.4GHz quad core processor is very nippy. Even though it comes with Service Pack 1 installed there are still more than 40 updates to do to bring it right up to date and with most systems I settle down with a coffee or three while you do them normally with at least four sessions each needing a reboot and this is good for at least 90-120minutes here everything was done in less than an hour and this includes all the downloading.
Lenovo include several pieces of software including the 'Onekey' recovery which can also be operated from within Windows. The normal McAfee security trial is included as well as the Microsoft Office Starter version –Word and Excel – with adverts. Interestingly Google Chrome is the default way to the Internet but both versions of Internet Explorer are on the unit.
Startup was a respectable 45seconds and shutdown just 10seconds. I got over five and a half hours of heavy – Wireless Internet and DVD – use from a full battery charge and it recharged in two hours. The Windows Experience index is 4.7 made up of Processor 6.9 Memory 7.2 Graphics 4.7 Gaming Graphics 6.3 and Hard Disc 5.9. One interesting fact due to other commitments there was a five day period in the middle of the review when I could not work with it I left it with 100% battery charge and when I restarted it still had 99%.
Doing my searches found the Lenovo IdeaPad Z570 at a best price of £489 with free delivery.
http://www.amazon.co.uk/gp/product/B004TQIJ7M?ie=UTF8&tag=gadge0a-21&linkCode=as2&camp=1634
http://www.lenovo.com/shop/emea/content/pdf/notebooks/ideapad/z-series/z570/en/Z570_DS_EN.pdf