Mars PC from OP3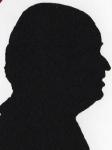 Sometimes you discover a little gem; I did earlier this year at a twice yearly press event. They are a PC manufacturer who return your calls and even deliver exactly what you ask for, something certainly worth considering.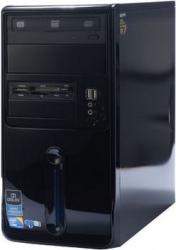 click image to enlarge
Unlike most manufacturers today you can have exactly what you want, find a unit that is close to what you require and then modify it to give you exactly what you want, the price updates with every change that you make.
The OP3 Mars seemed a reasonable starting point, a small tower with a reasonable sized power supply a 3.06GHz processor (over clocked to 3.5GHz) an Asus Motherboard that has both USB2 and USB3 ports as well as eSATA, the memory was only 2GB so I doubled that. It comes with onboard graphics but I fancied external graphics so that was added. The hard drive in their spec was 500GB but to up it to 2TB was not a lot extra so that was added.
The supplied 22xDVD and CD drive was fine for me but again other options are available. It comes with Microsoft Windows Home Premium and they also supply the disc, not just a restore partition like a lot of other manufacturers. Anti Virus installed when it arrives courtesy of Vipre Anti Virus (review to follow) and it comes with a three year warranty. Other driver discs are also supplied so you should be able to do a full reinstall if it is needed.
Delivery times have dramatically dropped as they have just installed a new production line, delivery is now less than a week.
The front has the DVD drive at the top with an empty 5.25inch bay below, then a multi card array including an eSATA port and various card slots. Next three front facing USB2 ports and two audio sockets. The sides and top are what is described as piano black - very shiny.
This leaves the back where there is an on/off rocker switch and the power lead below this, next in a line down the left side two USB2 ports with a keyboard/mouse port beside them, SPDIF out, next HDMI out then the onboard VGA, then the two USB3 ports and below them the last two USB2 ports and the Ethernet port, finally the three audio ports. Below this are four bays fronts, the top is taken by my graphics card the other available bay is empty, there are plenty of cooling slots, and even after being on all day in summer I did not notice excessive fan noise or any noticeable heat.
Having this unit to my specifications made me think of prising open my purse again, so not only did I test it with my normal range of software but also others that I use regularly, one such product is FileMaker Pro an excellent database but on my old Windows XP system it takes over 100 seconds to load. On this system (more memory and faster processor) it only took 7 seconds. The excellent recently reviewed PCTV card – lovely full screen display – and the latest version of Dragon speech software (review to follow) all were handled easily. iPlayer initially gave a problem as IE 8 did not like the Flash player required however after an upgrade to IE 9 all worked well again full screen display and no pixcelization.
So you do not get mouse, keyboard, speakers and monitor/panel without extra payments but unless this is your first PC you probably already have them. If you are buying as a second PC to work with another why not get a KVM switch.
I certainly liked it and am considering purchasing it as it does everything I want and certainly makes my current PC look 'old hat'. Yes I have reviewed more powerful notebooks and if you are moving around that would make more sense. I have use for a notebook but most of my work is done in an office environment and this unit suits me.
Whatever I decide I think it is certain you will hear more about OP3 as they one of a small band of British PC builders. In recent times several have gone by the way, Evesham and Mesh being two of the larger ones.
You can purchase from the link below, remember if you want the specs I had, add the extra 2GB RAM, the external graphics and larger hard drive this adds £96 to the £399 of the base system.
http://www.t3custompcs.co.uk/mars-pre-built-computer
Since completing this review the link above did not always work, it has been stable for over a week now. I suggest that any purchase be made by credit card to insure yourself in case of difficulty.