Linksys from Cisco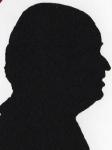 Review controls
Here a four port Gigabit router and then for those who need more a second 'switch' that gives you another eight connections. Both these items are the latest high specification offerings from the Cisco's Linksys branding.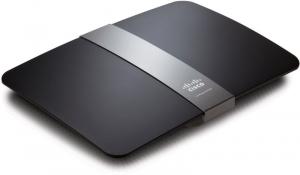 click image to enlarge
Linksys E4200
This is designed as a consumer router but it is fast at up to 450Mbit/s when in 11n. It is actually 150Mbit/s but as it has two transmitting and three receiving antennas so according to whether you are transmitting 300Mbit/s or Receiving 300Mbit/s is possible.
It is 12x5x15.5x2.5cm all the controls and ports are on the back so perhaps not the easiest to see. Fout Ethernet ports each with a yellow and green LED either side of the port then your Internet port, a USB port, the 12volt DC socket and finally a simple on/off rocker switch.
The Getting Started consists of two diagrams on the inside of the CD wrapper the first shows you inserting the CD in a drive the second working with the software, if this fails your only resource is www.linksys.com/support.
In theory it has six internal Wi-Fi antennas but as they cover two spectrums it is three for each. It should work on both PC's and MAC but as I do not have the latter I must take that on trust. It should also work with both normal and Cable broadband connections but I only have a normal BT one again I must take that on trust.
The software is improved over earlier versions (certainly since the last one I saw) most things can be configured from the software CD provided a few more advanced things need to be changed from the Web interface.
So is this perfect, not quite as the USB port does not support a printer or other such device, for this you need wireless so if it can support it wirelessly why not via USB? Also currently – at the time of writing – no support for iPv6 but see note below.
Good point being able to use both the 2.4GHz and 5GHz band the latter is often far less cluttered.
The Linksys E4200 is available from the link below for £123.70 and this includes free delivery.
http://www.amazon.co.uk/gp/product/B004MKN1DM?ie=UTF8&tag=gadge0a-21&linkCode=as2&camp=1634
http://www.linksysbycisco.com/UK/en/products/E4200
Cisco has released a firmware upgrade for its Linksys E4200 router. The foundation of this firmware upgrade is the addition of native IPv6 and 6rd support to the product. Next to this Cisco now also supports connecting printers to the USB-port on the router for wireless printing.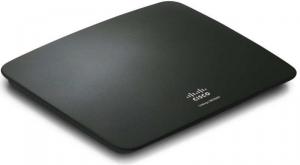 click image to enlarge
Linksys SE2800
This is called a 'switch' in fact it's an eight port router, but if you are using it connected to another router or modem/router then it becomes a seven port router as one is used to connect back to the other device or devices.
Today the days of a home or small office having just a single PC are long gone, a family will often all have their own PC's but share peripherals such as a printer or All In One device and also external storage such as a hard disc which could also be a backup device so a simple four port router is no longer able to cope with demand.
This is 19x14.5x3cm and all the ports are in a single line on the rear of the unit. The ports 1 to 8 all have a green and yellow LED either side of the connection. Beyond this the DC input and beyond that a simple rocker on/off switch which has its own green LED when power is on. It comes with a resources CD and a simple four illustration Quick Start sheet.
A fast (10x faster than standard Ethernet) that has range of power saving features for ports not being used.
The Linksys SE2800 is available from the link below for £60.81 and this includes free delivery.
http://www.amazon.co.uk/gp/product/B004XPG7OQ?ie=UTF8&tag=gadge0a-21&linkCode=as2&camp=1634