Prestigio 330CZ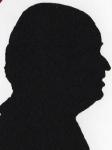 Review controls
A lot of men are obsessed with size; here perhaps the ladies will like this because of its lack of size. This computer from Prestigio is tiny and can be shipped either with Windows 7 or as was here with a version of Linux.
It is 17.5cm from front to back and 18cm from top to base, the width apart from the bottom 1.5cm is only 2cm, should you fit the metal clip that acts as a stabilizer this extends the width to 6cm. I was also supplied with a USB DVD drive that does not add to the overall footprint as it clips onto the side of the computer and fits above the 1.5cm bottom piece, this requires no external power as a USB to USB clip is supplied that supplies power. My unit was black but I see they also do white that might look better in a lot of lounge rooms.
I found this very quiet and although it has ventilation all along the top and along the base footprint it never got even warm but I was reviewing it during a very cold spell of winter. Yes it was reviewed a while ago as I was trying to find a price for what I understand can be called a book PC.
The front top edge has on/off button and below this a hinged door with eSATA socket, below this a USB port and external microphone and headphone sockets, finally a multi card port. The top, bottom and sides are clear.
This leaves the back that has a Power Extension port with four USB ports two rows of two (one taken if you have the DVD drive) next is an HDMI socket (the way you need to connect a panel), Ethernet port, SPDIF and perhaps very important in a shared office environment a Kensington lock port as this would easily fit in a poachers pocket.
Somewhere inside this tiny box there is also wireless and a speaker. I am told that DVI is an available option rather than HDMI.
While not a total Linux virgin I do not use it much and while I had a few qualms when I first stated the unit the Interface of this Kubuntu distribution looks and acts a lot like Windows. You will need to provide either a wireless or USB mouse and keyboard but they were immediately recognised as soon as I plugged them into it.
It comes with 2GB of RAM, an Inter Atom 1.6GHz dual core processor, a 250GB hard drive and the Prestigio Suite 2010 with Kubuntu Linux, this includes software that a lot of Windows users will know Open Office. There is also a copy of AVG anti virus for Linux on a CD in the box.
Setting up my Ethernet was just a matter of plugging a cable and then I could browse the Internet. Wireless was no harder and it just involved finding my router and entering my passcode. Setting up email collection was a little trickier as I did not know the package used. However while working things out you could probably use Web Mail assuming your ISP supports it.
After this things got harder as trying to setup a printer produced the normal problems I have had with Linux I know it's possible and maybe if I used a few forums I would get the answers I needed. So while the Linux version may suit some the Windows version may still be more popular.
If you just need to send and receive emails, browse the Internet and use a word processor and spreadsheet then this Linux package has a very nice easy to use front end, going further will require more knowledge and of course other software products will require versions that may not be available. I am told by someone who uses Linux all the time that there are often third party alternatives to allow you to do everything that you want to. As one example Skype works more or less exactly the same way as it does from within any Windows PC.
Doing my Internet searches found the Prestigio 330 TZ with two versions the Windows one Model number: ION_PC3225E7R while the Linux version I looked at has Model number: ION_PC3225KU. Finding a price is not easy at the moment however Prestigio will soon be opening an app store so check with second link. http://www.prestigio.com/products/personal-computers/Nettops/nettop_Emporio_ION_330