Archos Internet Tablet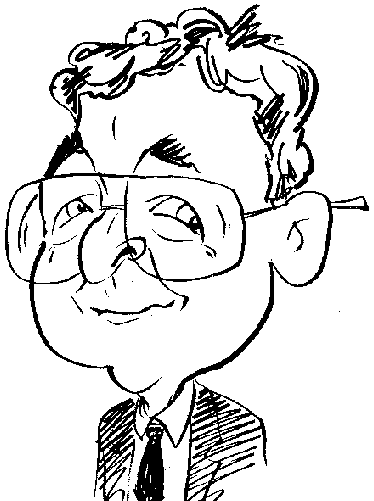 Archos has brought together media player features and Internet tablet functionality with the Android operating system

click image to enlarge
The Archos 5 is both a touch screen media player and an Internet tablet. It has been developed to replace the company's 605 WiFi model. Measuring 127.5 x 78.3 x 12.9mm, the Archos 5 is a small enough unit to fit in a pocket or bag without causing an unsightly bulge. Despite its small size, the Archos 5 has a solid feel to it, giving you confidence it will withstand minor knocks.
As already mentioned, this unit has a touch screen which, at 4.8 inches, takes over practically all of the front-plate. Located on the top left cornet of the Archos 5 are the power on/off button and a volume rocker – everything else can be controlled from the touch screen using the underlying menu system. A mini USB port and headphone jack are on the left side of the unit while a Micro-SD card slot and two proprietary sockets for connecting to Archos accessories, such as a DVR station or Mini Dock, are to be found on the base of the device. Finally there is a flip out stand bar on the rear to keep the Archos almost upright when placed on a flat surface.
Sometimes, but not always, when being send a review sample, it arrives in a brand new condition but occasionally the product has already been through a number of hands (appropriate with this type of device) before you get your turn. If the untidy collection of content in the box had not already forewarned me that this product had been subjected to other review routines, then the abundance of finger smears and marks on the Archos 5 would have left me in no doubt. There was supposed to be a cleaning cloth in the box but this had gone missing.
Following a quick cleaning session, I powered up the Archos 5. While I was not expecting an instant-on response, I was a little put out by the 45 seconds delay as the Archos 5 went through its boot-up routine and loaded the Android operating system. Even though many years being trained by various Windows systems to accept a mind-numbing start-up, I had expected a quicker response time with the presence of Android.
Once booted up I was presented with a bright, clear desktop showing 18 application icons an a further five media related options covering video, music, photos, games and Media Club. Whether you will get exactly the same layout and selection, I am unsure but I do know that new users should get a set-up wizard to lead them through some initial steps. Maybe because I did not have the opportunity to use this set-up feature (I tried a number of times to get this feature to kick in but without success) could explain why I struggled when using the touch screen. Sometimes I would get the desired response but often I would end up in a location I did not want while occasionally there would be no response whatsoever apart from another finger print smear to add to the collection.
Along with the media playing facilities, the Archos 5 doubles as an Internet Tablet and, as a result, relies a great deal on having an Internet connection. Instructions are provided on how to creation such a connection but I had to go through it several times before establishing a connection via my home network. I was then able to browse the Web using the Opera software. By tapping and dragging you can scroll around pages. While not my idea of an ideal Internet experience, it is adequate for a quick dip on an occasional basis. I feel typing URLs using the on-screen keyboard would have been easier with the use of a stylus but Archos obviously believes fingers are best.
Email accounts can be set up with quick start settings for GMail and Yahoo Mail Plus. Those with other types of accounts will need to set up their POP3 and SMTP settings. Other available applications include eBuddy, Moov, Quickpedia, Twidroid and Dailymotion. You also get GPS software on a CD for installing on the Archos via your computer. This software comes with a seven day licence which can be extended by purchasing a full licence from Archos.
As mentioned, there are five media related options positioned just below the main icons. The video feature supports AVI, WMV, MPEG4 and Flash formats with others being available on payment of a fee. (Archos tells me that this approach is used to ensure users are not charged for features they never use.) In tests, video playback was fine although I did restrict myself to short viewing sessions.
Music can be viewed under different categories such as title, artist, genre, album etc. There is support for MP3, WMA and WAV formats plus the use of bookmarks for long tracks. A 5-band equalizer can be used to enhance the audio when using a headset or the built-in speaker. The music section also has an FM radio option but this defeated all my efforts to deliver content without any background interference.
Photos are sorted by date and can be viewed individually or as a slideshow. Games can be purchased, along with movies, music etc., from the Media Club.
In its pristine state, the Archos 5 will certainly look great but it can quickly suffer from finger smears. While the screen looked impressive, I struggled with the touch screen aspect often reverting to using a homemade stylus rather than my finger. Audio output was better when using a decent set of headphones instead of relying on the built-in speaker. Overall I feel the Archos 5 will have more appeal to those who require Internet connectivity than those wishing to access their media files. Various capacity sizes are available. Based on the 160GB hard disk model, you should expect to pay in the region of £286.
http://www.archos.com/products/ta/archos_5it/index.html?country=gb&lang=en