Acer Aspire 8920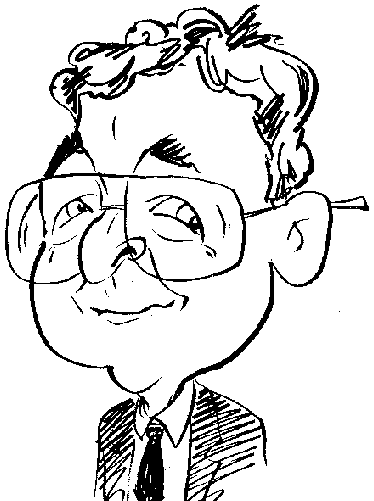 Review controls
Put together an 18-inch display, Blu-ray drive, Intel Core 2 Duo processor packaged inside a Gemstone Blue design and the result will be the Acer Aspire 8920 which is currently residing on my work space.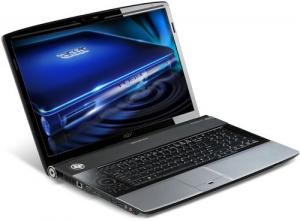 click image to enlarge
Although to all intense and purpose, the Aspire 8920 may look like an impressively large laptop unit, it should really be regarded as a desktop replacement model or as the entertainment centre for your living room. Considering the dimensions of this Aspire at 441.4 x 300 x 44.2mm and its weight of 4.1kg, this is not surprising unless, of course, you are into body building. So how does this model live up to this expectation?
The Aspire 8920 is certainly not going to look out of place in the living room with its sleek lines, black reflective outer casing, classic design and the side-mounted Acer CineDash media console that provides touch-sensitive control over your media playing features covering aspects of audio and video. For some reason I found that once the CineDash was implemented, any mouse clicks failed to have any effect when making video/movie selections.
This CineDash feature sits alongside a full-size keyboard and numeric keypad plus short-cut keys for Internet, email and enabling/disabling Wireless LAN and Bluetooth capabilities. I did find the positioning of the power switch to be a little awkward. By habit I tend to head for the top-middle, just above the keyboard, when powering on a laptop but Acer has placed this switch in the top-left corner. However you do get an attracting blue light to indicate when the 8920 is turned on.
As mentioned earlier, the Aspire 8920 has an eye-popping 18.4-inch WUXGA CineBrite LCD Widescreen giving a resolution of 1920 x 1080 for the full HD experience. This screen, with 16:9 ratio support for movie viewing, displays bright, vibrant colours especially appealing when taking advantage of the unit's Blu-ray support. Helping deliver a smooth cinematic experience is the Nvidia GeForce 9500MGS card with 512MB of memory and audio delivered in True 5:1 surround sound through five speakers and a subwoofer. You just need to sit back and enjoy the watching and listening.
Beneath the hood, the Aspire 8920 is driven by an Intel Core 2 Duo T5750 2GHz processor. Memory is a handy 3GB DDR2 RAM to keep Microsoft Vista Home Premium chugging along at a reasonable speed. Storage is taken care of by a 320GB SATA hard drive. Providing power is an 8-cell Lithium-Ion battery which should give over 2½ hours although Blu-ray use will reduce this considerably which is another reason for regarding the Aspire 8920 as a desktop replacement with access to mains power.
Sitting alongside the Blu-ray drive, located on the right side of the Aspire 8920 are two USB ports and an ExpressCard slot. Switching to the other side reveals two more USB ports; Ethernet socket; modem port; connection for an external display; jack sockets for headphone/speakers, microphone in and line-in; plus the DC-in jack socket. A slot for supported memory cards (SD, MMC, MS, MS Pro and xD) is located on the front of the unit as is the Infrared receiver. Finally this model features Acer's CrystalEye web camera which gives a reasonable picture in either 320 x 240 or 640 x 480 resolution with adjustable settings. However the camera controls were constantly grey-out which resulted in features such as tilt, pan and zoom being unobtainable and you are limited to capturing still images but no video.
The Aspire 8920 comes with the usual collection of Acer utilities plus trial versions of various titles including Microsoft Office, PowerDirector 6, numerous games and a 90-day subscription to Norton Internet Security. Windows Vista Home Premium is included. As a home entertainment system, the Aspire 8920 is bound to appeal especially with its Blu-ray drive and 18.4-inch widescreen. You should be able to find the model as review priced in the region of £899.
http://www.acer.co.uk/public/page4.do?link=oln56.redirect&dau22.oid=36227&UserCtxParam=0&GroupCtxParam=0&dctx1=17&CountryISOCtxParam=UK&LanguageISOCtxParam=en&ctx3=-1&ctx4=United+Kingdom&crc=4184989938