Mobile Power Access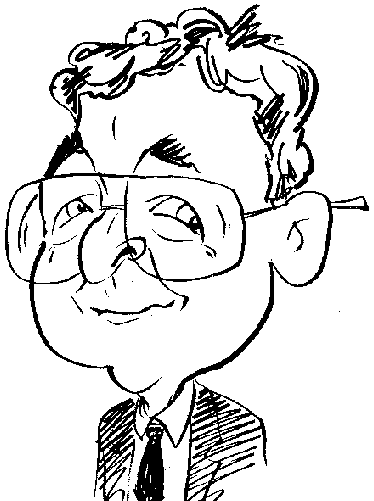 Although a number of institutions provide power sources for your mobile devices, there could be problems with other locations. Kensington offers a possible solution with its latest power adapter.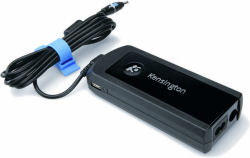 Kensington has updated its range of Notebook Power adapters. Consisting of three different models in the series, this review is based on the K33403 product. This particular item provides a combination of wall / auto / air functionality plus USB connectivity for various mobile devices.
Once you have fought your way into the bubble-style packaging (scissors definitely required), you will be faced by the main K33403 unit and various accessories that includes a handy zipped travel pouch for storing everything when not in use. There is also multi-language documentation and a "Read Me First" card in English. Standard two and three-pin leads, supplemented by another lead with a cigarette lighter connection for in-car and aeroplane use, are supplied for drawing power from an appropriate source. You also get a collection of tips allowing you to adapt the output lead on the K33403 unit for linking to the various supported notebooks plus some colour ID stick-on tags.
The black K33403 adapter unit, with a reflective plate displaying the Kensington logo, measures 160 x 65 x 30mm (L x W x H). Including the permanently attached cable for linking to the mobile device, the unit weighs in at 620g. At the opposite end (to the attached cable) are separate sockets for the two/three-pin and cigarette lighter leads while a standard USB connection is located on the side of the device. A certain amount of force was required in order to fit the three-pin power lead to the appropriate socket on the Kensington device.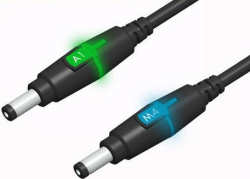 As supplied, this adapter supports notebooks from the following companies: Dell, HP/Compaq, Acer, Gateway, Fujitsu-Siemens, IBM/Lenovo, Toshiba and Sony. Because certain of these companies manufacture notebooks requiring either 14-17 voltage or 17-21 voltage, the Kensington adapter allows you to use a slider control to switch between these two voltages. Colour coding is used to identify the two voltage ranges with blue being used for 14-17V and green for 17-21V. Along with this method of colour coding, Kensington uses letters to identify which of the supplied tips should be suitable for the various supported notebooks. A list is supplied to help the user identify the designated tip to be used with the appropriate notebook. The adapter can supply up to 90 watts of power (reduced to 75 watts when an airline power port is being used) to a notebook.
Although this power adapter has a USB port, it does appear to be redundant in its supplied state. In order to make use of this feature, the User Guide states that you need to purchase a Kensington USB Power Tip pack. When I tried using the USB option with a standard USB lead, it failed to produce the desired result with no power being transferred to the attached device. As I did not have access to the suggested USB Power Tip pack I was unable to test this feature.
For those who travel and need access to power connections then the Kensington K33403 Power Adapter would prove useful. However it is not particular lightweight compared to some mobile products. Kensington has priced the K33403 at £69.99 which might well be another consideration. Checking the Internet the K33403 is available for £69.17 from Amazon on the following link :
http://www.amazon.co.uk/gp/offer-listing/B000QJ7UAS?condition=new

Details from the Kensington site :
http://uk.kensington.com/html/13393.html