Iomega REV 120GB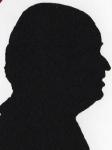 Back in the days of 1.44MB (or less) floppy drives Iomega gave you huge storage on a cassette that was only a little larger than that 3.5inch floppy. Now with 250GB and larger USB drives does a 120GB Iomega cassette still have a place?
As always first the dimensions, the Rev120 is an external USB2 unit but it will work on USB 1.1 drives. It is 19x10x2.5cm with the USB lead and power lead inserted. The actual cassette that pushes in the front of the unit is 1cm thick and 7.5x7.5cm.
Like all drives the actual and stated space differ, it is stated as 120GB but the actual available space for files is 111GB. Perhaps the most interesting is when you attach it to a PC that you have not installed the Iomega software on, the system tray first calls it a USB drive and then decides it's a CD-ROM and on any PC where you have not installed the Iomega software that's exactly what it is, a 111GB CD-ROM. You can read from it but cannot write to it and this is one big difference from a standard USB external hard disc. In some circumstances this could be an advantage.
It needs it's own power lead (some external USB hard drives do not). The software for it takes 107MB of hard disc space and took 6 minutes to install including a reboot. This includes some special backup software that in theory gives a 2:1 ratio but this of course varies and all my tests here were using it drag and drop as you would a standard USB drive, so if you go for this Iomega REV 120GB offering remember this bonus.
While you can get good transfer rates for both large and small files using USB2 drives I tested it using a range of reasonably large files and USB1.1 drives, of course it was slow, 20 minutes to transfer 17.5GB of data, however there are a lot of PC's out there with only USB 1.1 drives and often their owners wonder how to remove this sort of data to another PC. Certainly an Internal CD or DVD could do it but how many changes of discs would it be. I have used an external USB drive in this situation and this is slow often the time goes into hours. In fact on one occasion this job went overnight.
Thinking back to the last backup I did on floppy discs - yes I am old - it was 132 floppy discs. Each took around a minute to be written and removed. So that's over two hours, using this Iomega REV drive should in theory transfer close to a GB a minute (lots of small files will of course take longer) but at least it is reasonably quick and almost unattended. Of course you can have more than one cassette. The beauty is that one drive could be used to service several PC's by just marking the cassettes with an identifier. Please remember I am talking USB 1.1 drives here.
So while you buy the drive with one cassette you can buy many extra cassettes to use with that one drive. A 250GB USB drive might cost around £50-60 while the Iomega drive and cassette is likely to cost close to £300 and extra cassettes are maybe £40 each. So certainly not as cheap as buying individual external USB drives.
The data transfer rate using USB2 drives depends a lot on what part of the drive cassette is being read or written. The outer part could give you 35MB/second while the inner part is half that.
All Iomega drives are guaranteed for two years and the cartridges (discs) five years.
This is still a very new product and while lots of places are selling the earlier 35GB and 70GB offerings few have yet got the 120GB. The best price I could find was from the link below that includes free delivery at £294.91.
http://www.oyyy.co.uk/product.php?xProd=64733
www.iomega-europe.com/section?SID=4646eebf6e7e38fb87e4d2bca0bbc0f0829:4735&secid=39999