Involving Mind Games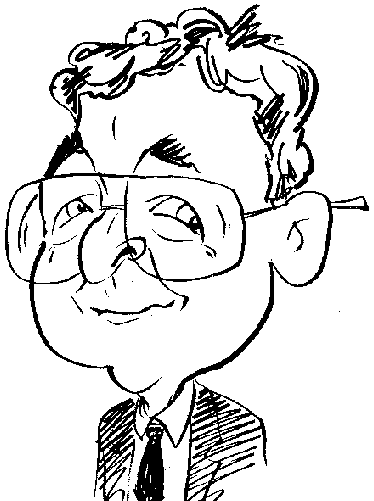 Not wanting to sound too much like a prophet of doom, it is important to be prepared when dealing with the various forms of Internet interaction to avoid possible pitfalls.
How safe is safe? The question, in this case, refers to that wide ranging environment we know as the Internet. Like any community, the Internet has its fair share of individuals (and organisations) whose sole aim is to inflict misery on others through various nefarious schemes. While you may feel that you are unlikely to attract the attention of this anti-social and, let's be perfectly clear, criminal element, then such an attitude is like offering an open invitation especially when you consider, that according to the European Commission, online scams are now the fastest growing category of fraud in Europe.
While the various players in the field of Internet security keep a close watch on such matters and the various techniques used by those involved in scamming the unwary, McAfee has gone a stage further and produced, in conjunction with Professor Clive Hollin (head of the School of Psychology at the University of Leicester), the McAfee Mind Games Report. This is not a manual for the latest brain-training software advertised recently on television but a serious report that looks at the latest trends with regards scamming and suggests how to fight back against the cyber-mind manipulators. A mind game, according to Professor Hollin, is the interaction, typically conducted through an email or website, between the perpetrator (cybercriminal) and the intended target - that's you and me.
The cybercriminal is particularly adept at using different techniques to achieve his or her purpose which generally involves depriving you of your money or even your identity so that it can be used for illegal purposes. Take, for example, a recent scam that arrived by email and threatened to sue the recipient for sending an unsolicited fax to the sender's office. Pay a settlement or be sued was the option offered. A well-documented case of a US restaurant chain paying an extremely large sum ($11 million) for the sending of unsolicited junk faxes, helped back up the scam and no doubt enough gullible recipients paid up to make it worthwhile.
Sometimes referred to as social engineering, the object of the cybercriminal is to manipulate the victim into performing actions or divulging confidential information. Whether using specially created websites or emails that may or may not contain an attachment offering something for nothing (in fact the means to ensnare you in a web that has no connection with the World Wide variety), the cybercriminal is able to tempt a wide range of users that can include the naive, risk-takers, those vulnerable through a recent change in circumstances, and some who have become so over-confident in their own ability to avoid such pitfalls that they become blas about taking precautions.
We are all pre-disposed to believe in the voice of authority; the endorsement of others even if we know nothing about them; those with similar tastes to our own; and a friendly jokey approach. These are some of the types of approaches used to make that all-important first point of contact and acceptance. How many are focused enough to ignore the offer to click here for a reward or, perhaps, to avoid an unwanted event. Tempting as it may be, offers that are too good to be true are too good to be true. Money for nothing generally means you end up getting nothing for your money.
So just what can you do to avoid falling victim to the online scams currently in vogue and any new ones that are bound to appear as cybercriminals refine their techniques. First be vigilant. Your bank will never ask for your password and PIN number by email. Be suspicious of any email asking for financial information. When possible call companies or a bank to check on the legitimacy of an email plus avoid clicking on a link when you can just as easily use cut & paste or type in the URL yourself.
While being vigilant, you can also make sure you only use secure websites for any online purchases and that your browser software is up-to-date with the latest security patches. As an additional precaution you can download McAfee SiteAdvisor, available free, from www.siteadvisor.com. This has been designed to identity potentially dangerous websites. So be sensible, take care and remember not everybody is as honest as you.