Some Unresolved Problems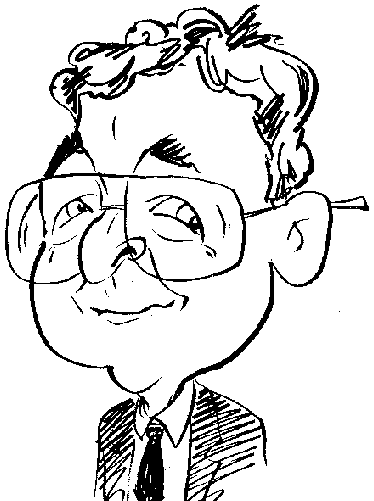 It is a sad tale that caused several problems and had me crawling about on the floor.
As prices of computer systems continue to fall while specifications increase, the temptation grows for users to upgrade their computing capability with a new purchase. The problem can then arise as to what to do with the old system. If you do not wish to get rid of an old friend and space considerations are an issue, then you might like to consider a KVM (Keyboard, Video, and Mouse) solution. Taking this route will allow you to control two computers from a single keyboard and mouse while saving on extra space by needing just one monitor.
An example of this technology is the DKVM-2KU 2-port mini KVM product from D-Link. This kit consists of the DKVM-2KU Switch unit and the appropriate cables that link the two computers to the Switch box. Along with IntelliMouse support, this KVM device can work with VGA, SVGA and MultiSync monitors up to 2048 x 1536 at 72Hz. Not only does this product let you share the three main peripherals but also provides the ability to include USB 2.0 devices in its sharing jurisdiction.
The compact silver and grey Switch box, measuring approximately 100 x 58 x 27mm (W x D x H), has the familiar D-Link logo and name plate on the top. Input sockets on the front allow you to connect your keyboard, mouse and monitor plus a selected USB device (which could be a Hub allowing more than one device to be shared). As mentioned earlier D-Link supplies two sets of leads (consisting of monitor, mouse, keyboard and USB connectors) which then attach to the output sockets on the rear of the device and link to the two computers.
Setting up the device, which needs no drivers for its own purpose although you will need to make sure the relevant drivers for the individual peripherals are on both systems, is just a matter of connecting the various leads and switching on the two computers. The various sockets are clearly labelled to indicate which port should be used for which peripheral and which connection is for computer one and computer two. The supplied sets of leads are both 6 feet in length which should ensure there are no difficulties with regards to positioning the Switch box.
D-Link has provided an array of options that can be used to switch between the two connected computers. Positioned on the front of the Switch box is a small button that allows you to switch between the two computers. There are also a number of keyboard hot key sequences which can be used to carry out a similar purpose. Different hot keys settings are available to switch all peripherals; just keyboard, mouse and monitor; reset the keyboard and mouse; or allow an Auto-Scan mode whereby the device scans each computer every 10 seconds until told to stop.
Simple as this may sound, it was not too long before problems became evident, in fact as soon as I attempted to use this kit. I should explain that the various components (mouse, keyboard, monitor and two systems) had previously been connected via a KVM device from another company and had provided a trouble-free performance. However the change of the DKVM-2KU unit disrupted the previously smooth routine.
For the benefit of simplicity lets call the two systems computer A and computer B. They were both running Windows XP SP2 and had all relevant drivers installed. Switching on computer A resulted in an error message appearing. This was regarding the monitor being out of range with the result that no Windows desktop appeared. Turning on computer B and switching control to it was more successful and Windows loaded. Restarting computer A, with computer B fired up, cleared the error message and the system booted up without a problem.
Powering down both machines and checking all connections, which were fine, I restarted computer B. Everything appeared fine until I noticed that it was refusing to recognise the mouse and keyboard. I could, however, boot up computer A without any problem. A reboot of computer B cleared its misunderstanding with the input devices. This left me with the situation whereby I could make use of KVM functionality but only if I rebooted the computer that was started first. Hardly a satisfactory arrangement as I am sure you would agree.
One aspect of the DKVM-2KU that did work without any problem was the USB connection. This seamlessly transferred control of the attached USB device, in my case a USB broadband modem, to the appropriate system. I did come across one other problem that related to the instructions in the user manual. Rather than pressing Scroll Lock followed by the Scroll key, you just need to press Scroll Lock and either F1 or F2 depending upon the active system in order to change systems.