External Storage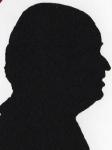 For those out there old enough to remember when a floppy disc was all the external storage you ever needed, some of the capacity figures mentioned today are mind blowing.
Yes I fall into that category my first computer had 16k of memory and then I acquired an expansion box that increased it to 48k and all programs were loaded from cassette tape. For some reason - probably cost - I never went down the Sinclair route. I did however have an early Amstrad with the huge 10MB hard disc.
Coming soon a review covering some even larger external storage devices from Seagate.
Verbatim USB Drive Store 'n' Go
These devices are a little different from a pen or stick USB drive but work in the same way by connecting to a USB port. They are USB2 but will work fine in a USB 1.1 port. Most pen/stick drives are purely a storage device and are given a single drive letter by Windows.
The Verbatim 'U3' devices are given two drive letters the first is a very small partition that fools Windows into thinking it's a CD-ROM and therefore has AutoPlay capabilities.
The second is standard and is where you store or remove data from. This Hi-Speed USB 2.0 Store 'n' Go device is sold in 512MB, 1GB and 2GB drives.
Verbatim do three products in the Store 'n' Go series, first a USB Pro Drive, second U3 drives (see review on 6/2/02006) and finally the device looked at here called by Verbatim a USB Drive. The unit I saw was red with silvered sides and a silvered notch on the top so that it can be fitted onto a keyring.
Assuming you are using Windows ME, Windows 2000 or Windows XP then just plug in the drive and then it is assigned a drive letter by Windows and you can drag and drop files to it using My Computer. If you are using Windows 98SE you need a driver and this can be obtained from the Verbatim site a getting started .PDF file gives full details. According to this file the USB Drive will also work automatically on Linux and MAC OS 9 or later.
Also on the USB Drive is a security module to allow you to password protect your data. A V-Safe.exe file is clicked and you are then taken through a procedure to format the drive so any data on the drive will be lost so remove any files to another medium while it is formatted. The V-Safe module allows you to format either a small part or larger portion of the USB Drive as your Privacy Zone. You will need to enter your chosen password twice and also a reminder in case you forget it. It is not possible to make the full drive a Privacy Zone, however files stored outside the privacy zone can be protected by passwords for files recognised by specific programs like Microsoft Word and Excel or Adobe PDF.
Every time you wish to add or remove files to your Privacy Zone you need to enter your password, it is a good idea to get in the habit of logging out of the Privacy Zone by using the shortcut provided.
The main problem with devices like this is not someone cracking your password but you losing the device that is no larger than most standard stick/pen drives.
Doing my Internet searches found the 512MB Hi-Speed USB Store 'n' Go USB drive at a best price of £19.99 from the first link below, at the time of writing their website is incorrect. I am told that 1GB units are £29.99 and 2GB are £39.99.
http://www.ryman.co.uk/MemoryUSB-283.asp
http://www2.verbatim-europe.com/index/product_view.php?menu1=product&menu2=166&menu3=3823&lang_id=1&article_id=3823